 The Confederation of British Industry in Scotland has registered with the Electoral Commission as a union supporter in the independence referendum.
The move prompted two leading companies to pull out of the lobbying group, whose members employ 500,000 workers.
Registering as a campaigner with the Electoral Commission will allow the CBI to spend more than £10,000 during the referendum.It will also give them access to the electoral register and the right for representatives to attend postal vote opening sessions, polling stations and the counting of votes.
The CBI has been a vociferous critic of independence. It believes industry will be better served by a single national market and a unified set of taxes and regulations.
The organisation has also condemned the Scottish Government for what it sees as a lack of detail on currency, EU membership and the deficit.
Martin McAdam, chief executive of the Edinburgh-based wave energy company Aquamarine Power, declared "Businesses do not vote, people vote", as he condemned the CBI for registering as a No campaign backer without consulting its members.
"As a business Aquamarine Power has been firmly neutral on the matter of independence," he said.
"We have adopted this view after consultation with our board and management team and as a consequence we can no longer remain members of the CBI."
Tony Banks, chairman of the pro-independence group Business for Scotland and the Balhousie Care Group, also announced his company would leave the CBI.
"It is abundantly clear that the CBI is not representing its members' views honestly," he said.
"I am therefore writing to the director-general, John Cridland, today, withdrawing my company membership."
He said the CBI has attempted to "hijack its members without proper consultation" on their views and "many must now feel they are in an impossible position".
SELECT, the trade association for the electricity and contracting industry north of the border, has written to CBI Scotland chief executive Iain McMillan, asking him to reconsider.
In an open letter, David Wright, the group's head of external affairs, said: "The owners of our member companies and their employees – like the rest of the Scottish population – cover the full range of political affiliations and, within SELECT, we are agreed that the way in which each and every person associated with SELECT votes on September 18 this year is a matter for them alone."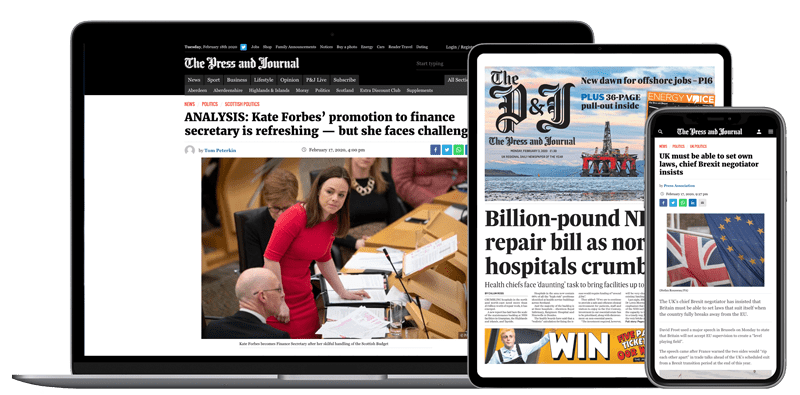 Help support quality local journalism … become a digital subscriber to The Press and Journal
For as little as £5.99 a month you can access all of our content, including Premium articles.
Subscribe