 A SEVEN-YEAR-OLD boy was in a serious condition in hospital with severe burns last night after being found on fire in the street.
It is understood the horrific incident was the result of a prank going tragically wrong.
The youngster and a pal are believed to have taken petrol from the back of a council van and planned to light a fire.
Yesterday, witnesses described seeing the boy, named locally as Preston Flores, running up the road on fire from the neck down, screaming and crying.
Firefighters were on the scene within three minutes of the alarm being raised at about 2pm.
Preston was taken to Royal Aberdeen Children's Hospital under police escort, accompanied by his mother, Luisza. Neighbour Lee Jamieson, 16, said he saw the boy surrounded by people, who were trying to push him to the ground in an attempt to put out the flames.
He said: "He was just absolutely burnt to his skin from the neck downwards. His clothes had more or less burnt on to him and he was in basically nothing.
"When I saw him, he was running up the road screaming and crying. Someone then handed him a bucket of water and he poured it over himself."
It is understood the youngster's mother had just returned to her flat from the shops when neighbours banged on her door.
Residents of Bedford Avenue in Aberdeen said the mother of five collapsed when she saw paramedics giving her young son oxygen. Police cordoned off the area while they investigated the incident.
Visibly shocked families gathered nearby and watched as officers searched a grassy lane between two buildings.
Later in the evening, forensic officers visited the scene to carry out further investigations.
Close family friend Victoria Pirie, 17, said: "It was just an accident. They had taken petrol from the back of one of the council vans that was up there.
"They had found a lighter from somewhere to start a fire and it had caught into his clothes. The fire took Preston by surprise."
A relative, who did not want to be named, said: "I've never seen anything so horrible in my whole life. I ran out and saw him running up the street in flames.
"His clothes were half burnt off him and half sticking to him. I was in floods of tears."
She said she was alerted to the tragic scene only after another relative banged on her door.
The relative said: "I was in my house getting ready and my cousin banged on my door shouting 'Preston is on fire, Preston is on fire'."
Local councillor Nathan Morrison said his heart went out to the young boy and his family.
His comments were echoed by fellow councillor Jean Morrison, who said the city would be in shock after the incident.
A spokesman for Aberdeen City Council would not comment on claims that petrol had been taken from one of the local authority's vans. He added: "We are assisting police with their inquiries and our thoughts are with the family of the boy."
Police confirmed last night that they were following a positive line of inquiry.
Detective Inspector Lorna Ferguson said: "Shortly before 2pm, police were called to an incident on Bedford Avenue, where a seven-year-old boy was found with burn injuries.
"He was taken by ambulance to the Royal Aberdeen Children's Hospital, where he remains in a serious condition.
"We are appealing for witnesses to the incident."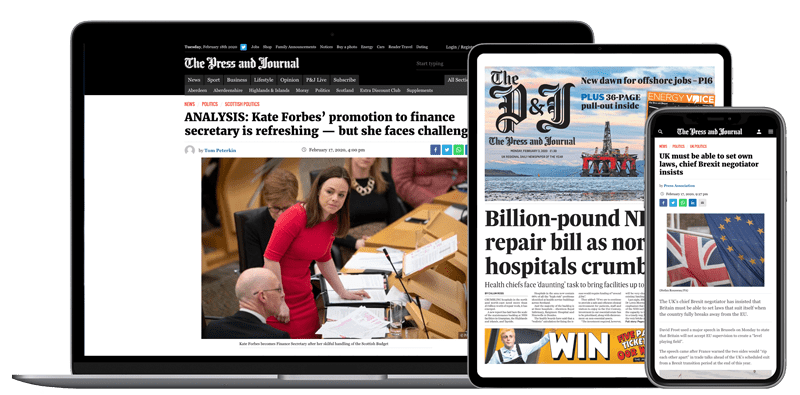 Help support quality local journalism … become a digital subscriber to The Press and Journal
For as little as £5.99 a month you can access all of our content, including Premium articles.
Subscribe