 Aberdeen researchers are hoping to help rural residents cope with depression through their mobile phones.
The project – a partnership between five universities in the UK and two in India – aims to help those living outside cities to deal with depression and diabetes on a daily basis.
Aberdeen University researchers are working with developers at Northumbria University to investigate the possibility of using mobiles to help those who otherwise could feel isolated.
Grit Scheffler, a research fellow at Aberdeen University's department of applied medicine, is looking for volunteers to share their experiences of living with depression.
She said: "We want to look at how people in rural areas cope with chronic illnesses. People who live outside cities have more difficulty accessing healthcare but almost everyone has a mobile phone and we want to find out if we can use this to help people.
"One way it could work is the input of information such as how they feel, whether they are experiencing any side effects or even if they have taken medication that day."
The team is seeking volunteers who have suffered or are living with depression to take part in workshops to share their experiences and help shape how the mobile platform might work.
Travel expenses will be reimbursed, refreshments will be provided and any information shared will remain anonymous.
Mrs Scheffler added: "It is important that there is trust within the volunteer group and that we find out how much trust people have in technology.
"The first workshop will take place in Kintore on May 1 but if there are people who want to attend but cannot make it to that location we can arrange other sessions.
"It is very exciting and we have had some great feedback from people who are keen to have a mobile phone intervention like this.
Anyone wishing to take part in the workshop can contact Mrs Scheffler on 01224 557953, 07756 148152 or g.scheffler@abdn.ac.uk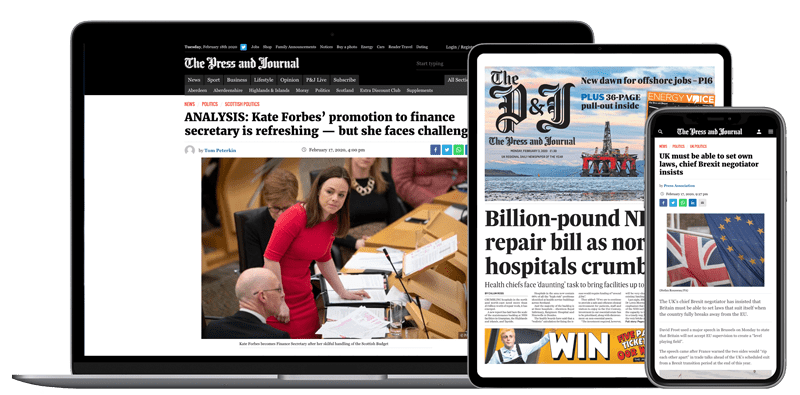 Help support quality local journalism … become a digital subscriber to The Press and Journal
For as little as £5.99 a month you can access all of our content, including Premium articles.
Subscribe