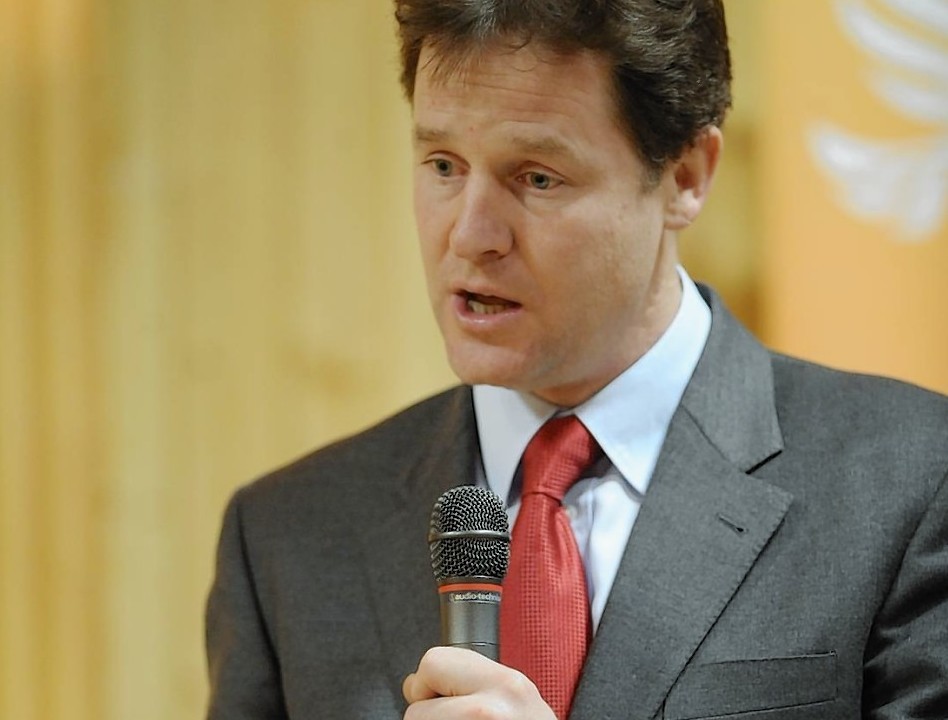 Nick Clegg has accused the SNP of "living in the past" by constantly harping on about old grievances.
The deputy prime minister called on the nationalists to recognise that times have changed and further powers were definitely on the cards for the Scottish Parliament in the event of a No vote in the independence referendum.
He used a visit to Edinburgh to appeal to Alex Salmond to agree to further devolution talks if votes rejects the first minister's goal of Scottish independence.
Mr Clegg told business leaders that future prosperity – whether as part of the UK or Europe – depended on people being able to put aside their differences and working together for the common good.
Members of the Scottish Chambers of Commerce heard that the 2012 Scotland Act constituted "the single largest transfer of financial powers from London to Scotland since the UK's creation".
Mr Clegg said most of the powers were already live, with borrowing powers to be introduced in 2015, and a Scottish income tax set by Holyrood from 2016.
Mr Clegg said the Liberal Democrats, Conservatives and Labour had all made clear their commitment to further devolution adding: "More powers will come."
The audience heard that further powers will have to be negotiated – but only after the referendum – and he hoped the SNP would, "for the first time", be willing to take part in future talks.
"Currently, the SNP are unwilling to admit that the nature of this debate has fundamentally changed," Mr Clegg said.
"Further powers for Scotland had been delivered to this parliament and if Scotland remains in the UK, they will be delivered in the next.
"The SNP are pouring scorn over the proposals I and others are making for further devolution, but by doing so they are living in the past.
"We'd like them to be part of the changing conversation over Scotland's future, not just repeating the grievances of the past."
Gordon MacIntyre-Kemp, chief executive of the pro-independence group Business for Scotland, claimed Lib Dem promises "were not worth the paper they are written on".
"We can see through the Lib Dem promises. We know that only a vote for independence will give us the overall controls of our economy that this country needs for a prosperous, fair and egalitarian future," he said.