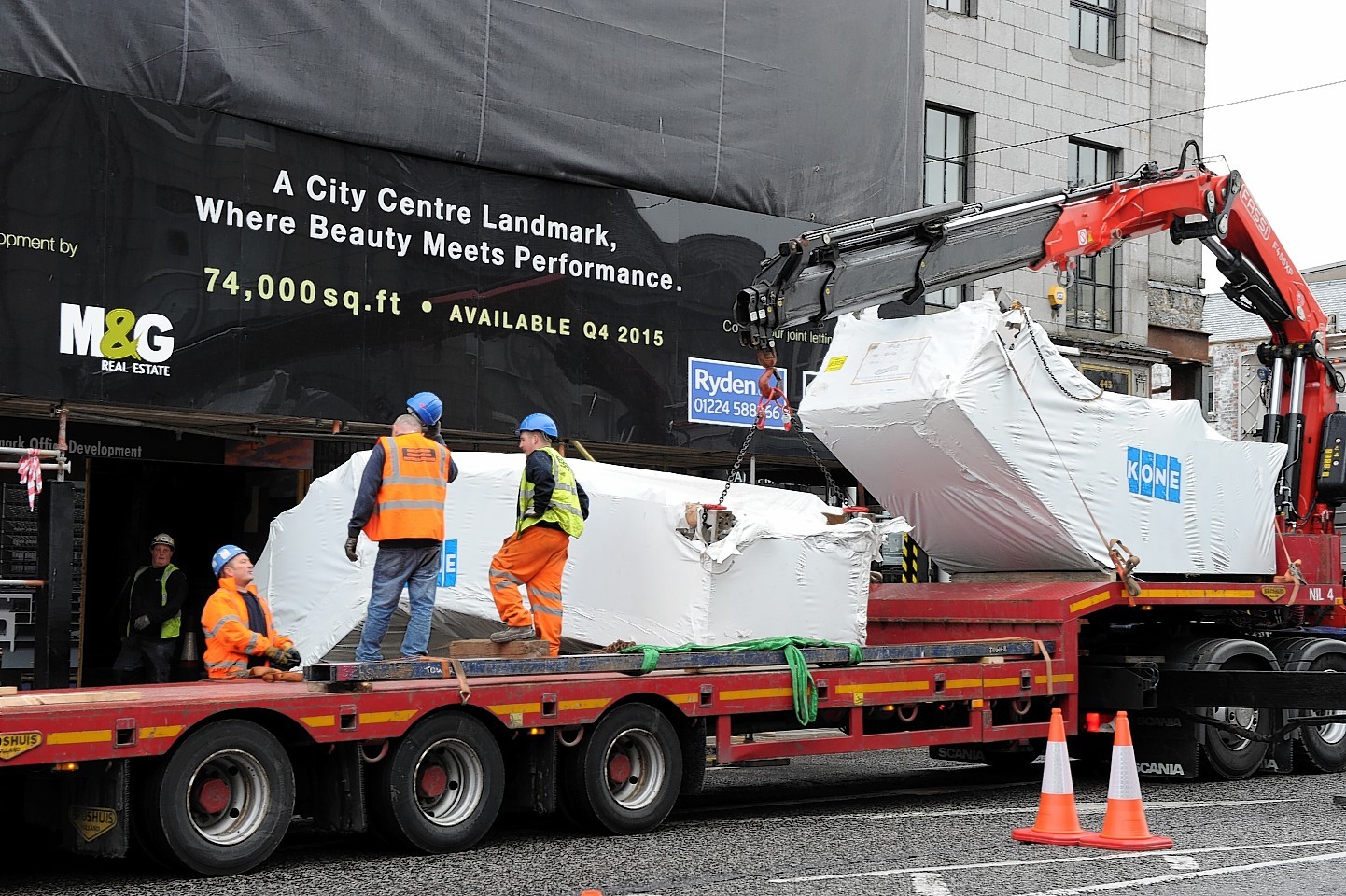 A multimillion-pound project to breathe new life into one of Aberdeen's most iconic buildings has moved another step closer to completion.
The former Capitol Theatre on Union Street has been a construction site since last autumn as developers work to build new office accommodation behind the building's original facade.
The £30million project is being led by Knight Property Group with work due to be finished by the end of the year.
Earlier this week, a pair of escalators were delivered to the former cinema and nightclub, and were fitted yesterday by Andrew Cowie Construction.
The escalators will take people from the front entrance on the Union Street side to the reception and mezzanine, in the area once occupied by Oscars Bar, which will be restored to its original art deco design.
Because the Capitol is surrounded on each side by neighbouring buildings, workers only had a small space to manoeuvre the lifts in through the front entrance of the property.
Speaking at the installation, Gary Reay – senior project manager for Andrew Cowie Construction – said there was a certain pride involved in taking on such a challenging project.
He said: "It's a difficult job logistically, it's challenging to say the least. But the end result is going to be worthwhile for everybody.
"I'll be very proud when I see this completed, it will be great to see."
Now that the internal escalators have been fitted, the team will start to install the original features, which have been sent away for restoration.
These include two clocks which hung in the cinema, which have been with Aberdeen jewellers Jamieson and Carry for the past several months.
And the gold-plated lights from Oscars Bar, which have been re-coated, will also be re-hung.
The team will also finish concreting the building in the next three weeks.
The Capitol opened as a cinema in 1933 and later enjoyed popularity as a music venue for performances by popular bands such as the Rolling Stones and The Who.
It closed in 1997 and reopened six years later, becoming the home of bar and nightclub Jumping Jaks.
Following another closure in 2009, it lay empty until Knight's plans were approved.
Once finished, the building will have space for 700 office workers.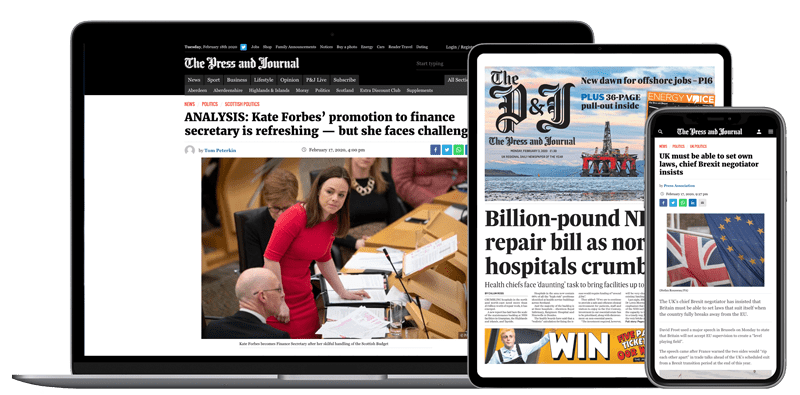 Help support quality local journalism … become a digital subscriber to The Press and Journal
For as little as £5.99 a month you can access all of our content, including Premium articles.
Subscribe