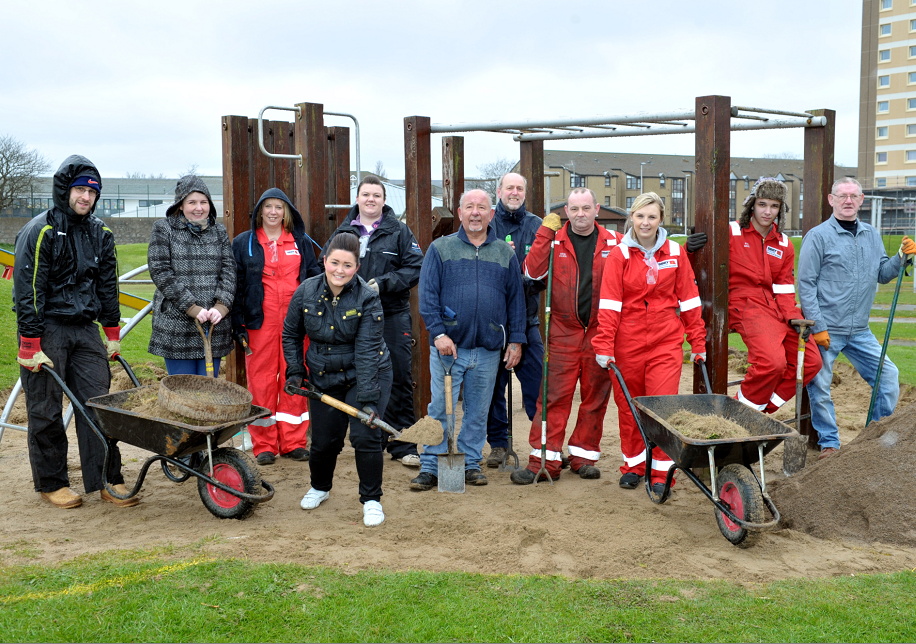 Several unused back gardens in Aberdeen are to be transformed into children's play areas.
The Seaton Backies volunteer group has transformed a number of run-down areas of Seaton into family-friendly play zones since it was set up in 2012.
Now the city council's communities, housing and infrastructure committee has moved forward with plans to turn two more "backies" to be turned into play areas, as part of wider environmental improvements in the area.
The £396,000 project will also involve other improvements, such as new external lighting, installing more flower plants and creating seating areas.
The proposals also include the construction of "dog toilets", as well as the provision of more dog waste bins in the area.
The upcoming revamps were proposed by children from Seaton as part of a Planning for Real consultation in February, which had youngsters pinpoint what they would like to see on a 3D model of the area.
Local councillor Jim Noble, who is on the committee, welcomed the project, which will be supported with grants of £51,000 each from Aberdeen Greenspace and Aberdeen Forward.
He said: "It will be a good project for the whole community.
"The backies will be given better lighting, better play areas and more dog waste bins, because unfortunately there are some dog owners that don't really care where there dog goes.
"It's great that the good work of all the volunteers that have worked on the backies in the past will now be continued."