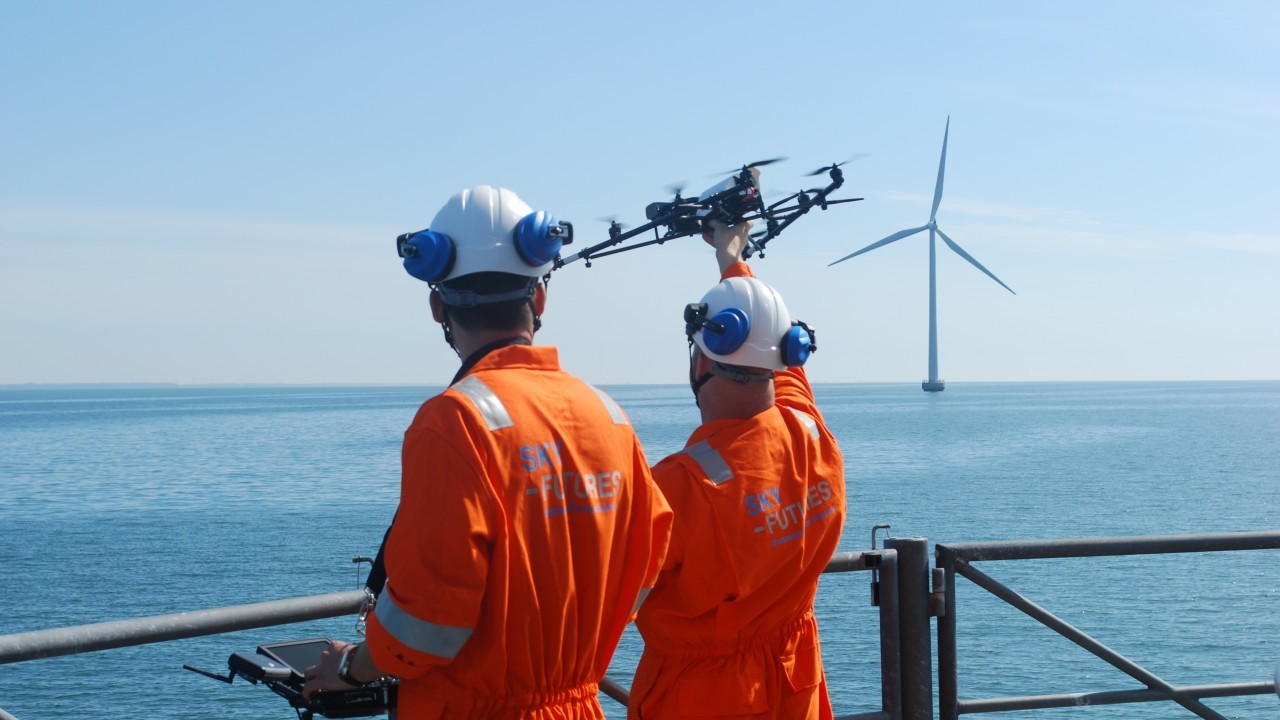 Name: Kevin Cassidy
Age: 49
Job Title: Operations Director – Inspection, at Bilfinger Salamis UK
What did you want to be when you were young? RAF Pilot
What are the main career stepping stones you have taken?
I probably take my drive and determination from my mother. I joined Rolls Royce (Aero Engines) as apprentice in 1981 at 16. I gained an HNC in Mechanical Engineering during this time, although after seven years I decided that I had achieved as much as I was going to at RR and gave up my job to study Engineering at Aberdeen University. Looking back this was quite a gutsy decision as I was giving up a well-paid job without much financial contingency. My dad is a traditionalist and couldn't understand why I could give up a good job but is now exceptionally proud.
Going straight into second year at university, after not studying for three years, was quite tough but I managed to get through it. Post-graduation, I secured a graduate position with Brown & Root at their Nigg fabrication yard where I achieved Chartered Engineer status with the ICE in 1996 and worked on many large projects, most notably Chevron Alba, BP Everest & Lomond and Hamilton Liverpool Bay. I had various roles during this period but working as project cost engineer really helped me understand the commercial side of the business.
Unfortunately the fabrication business in the UK was starting to struggle, therefore I realised that if I was to remain in the oil and gas business then there was really only one option, the family and I had move to Aberdeen. I managed to pick up a position at Kvaerner initially as a structural engineer but quickly moved into asset integrity management as an opportunity arose on the Elf Elgin/Franklin project as the integrity team lead.
I then moved to Amec as part of their Global Support Operations and made several visits to the Philippines and South Korea supporting Shell Malampaya and KNOC Donghae.
After working with a number of high profile service companies I wanted to gain some in depth operations experience and I joined Lundin as maintenance and integrity manager in 2004. This was a steep learning curve but I learned a huge amount in a very short space of time. It was certainly work hard/play hard but very rewarding.
Following a change of duty holder to Petrofac, I supported the Lundin assets for a further four years, holding various positions, including engineering, maintenance and finally Thistle operations superintendent. From there I took up an opportunity with BG Group as asset integrity manager in Aberdeen where I worked for five years prior to taking up my role with Bilfinger Salamis UK in January of this year.
The role of operations director was really too good an opportunity to miss and after 10 years of working for duty holders/operators, I am back on the service side of the business. Bilfinger Salamis UK has over 40 years' experience in the North Sea, and with asset integrity a primary focus of the energy sector, my role offers a lot of scope to make a difference.
I have been made exceptionally welcome and it's certainly a strong team culture with a great deal of promise which I am looking to grow and develop further.
Anything you would do differently? I possibly would have gone to university a few years earlier than I did.
Are you scared of making mistakes? Not scared, but in the past I may have deliberated over things looking for the perfect outcome. I have learned to trust my instincts much more – that probably comes with experience.
Pet hate? People who don't walk the talk
Who's been your greatest influence? Apart from my parents, probably my maths teacher (Miss Fife) when I was demoted into a lower maths class midway through my third year at school as my exam marks were dreadful. She really motivated me and I studied hard and went from the lowest to highest performer in the whole year. I reflect on that a lot – you get out what you put in. My mother was a great believer in that approach.
Biggest mistake? Joining a civil engineering consultancy post university. After less than three months I realised it was just not the career for me.
What's your idea of the perfect retirement? I don't think I will ever fully retire from working, unless forced to through health, I like variety in life so probably less working days, more holidays, more golf and ski-ing. I hate being bored and time is precious – I'm not asking for much.
Is the "career for life" a thing of the past? It's certainly less common and no job is guaranteed for life. If your company is meeting your career aspirations then they should expect a degree of loyalty from you. Sometimes though you have to make your own career rather than expect it to happen for you.
Your favourite stress-buster? Cycling. In July, I am cycling 280 miles from London to Paris over a 24-hour period, raising money for the SCOPE charity (www.scope.org.uk) which supports disabled adults and children.
What's your best career advice? If you get an opportunity to progress, take it.