 A Shetland dentist has been cleared to continue working, despite a watchdog finding evidence of misconduct.
Steven Lamb, a senior dentist at an NHS Shetland practice in Shetland, admitted a number of charges of professional failings at a hearing in front of the General Dental Council (GDC).
However, the watchdog's professional conduct committee cleared Mr Lamb to continue treating patients at his Lerwick practice after deciding he was "highly unlikely" to repeat his failings.
The GDC based their charges on an investigation into Mr Lamb involving a sample of 19 patients between 2009 and 2013.
The dentist admitted failing to record results of check-ups and radiographs carried out on a number of patients.
He also admitted failing to identify dental caries (rot) in two separate patients.
The standard of his treatment was also considered, with the dentists admitting that two fillings carried out on a patient in 2013 were "inadequate", with both failing within nine weeks.
For another patient, he admitted failing to identify or suspect a tumour or cyst in the mouth, which should have been referred to a specialist.
He also admitted leaving roots in the mouth of a patient when carrying out a full clearance of teeth.
He also admitted a string of charges relating to failures to supervise a number of other staff working at the practice.
In a report detailing their findings in Mr Lamb's case, the GDC said that the dentist is "currently working in a positive and supportive environment" which makes any repetition of his failings "highly unlikely".
However, they said that his past conduct "fell far short of the standards reasonably expected of a registered dentist".
The report added: "Having taken into account all of the evidence and information presented to it, the committee has determined that your misconduct is highly unlikely to recur and that you have taken sufficient steps to remedy the identified shortcomings in your practice such that your fitness to practice is no longer impaired."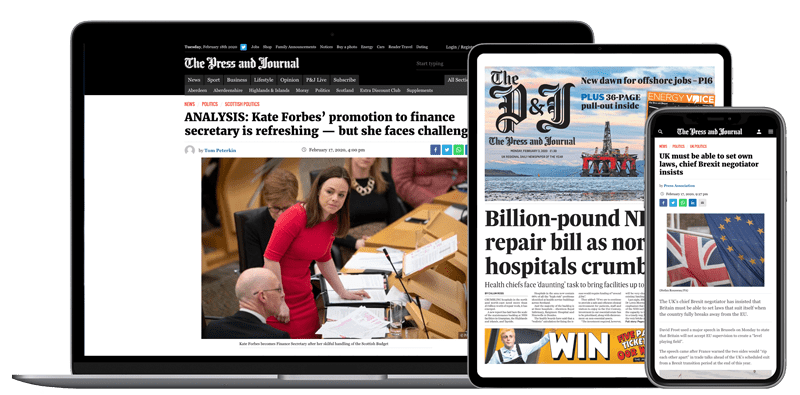 Help support quality local journalism … become a digital subscriber to The Press and Journal
For as little as £5.99 a month you can access all of our content, including Premium articles.
Subscribe