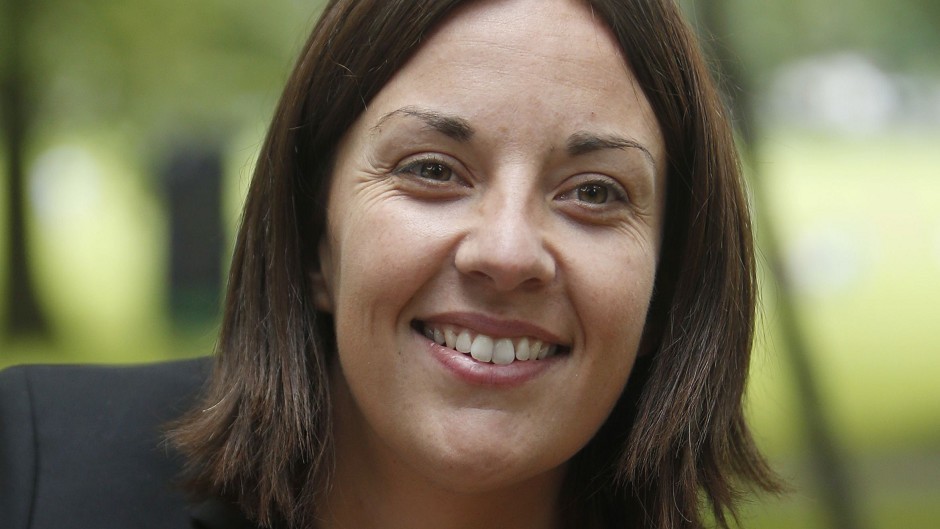 Labour's new leader in Scotland has insisted the north and north-east will have a strong voice – despite her decision to appoint just one MSP from the region to her senior front bench team.
Dundee-based Jenny Marra is the only one so far to have been given a place in Aberdeen-born Kezia Dugdale's line-up.
However, the Press and Journal can reveal that both of Labour's Highlands and Islands MSPs, as well as north-east MSP Lewis Macdonald, have been given junior roles.
Ms Dugdale confirmed their appointments, but declined to give any details about the roles the trio would be taking on.
An announcement is due today or tomorrow.
The 33-year-old also emphasised her upbringing, describing herself as a "north-east quine".
She told the paper: "I'm completely committed to leading a team that represents the whole of Scotland.
"The north and north-east will be well represented.
"Lewis and the two Highlands and Islands MSPs (Rhoda Grant and David Stewart) all have positions.
"Jenny represents the north-east and is in an expanded role. That's a huge remit.
"And the people of the north and north-east will have a voice in the Scottish Labour party in me. I'm a north-east quine.
"We all know the big task that faces Scottish Labour in the months and years ahead, but we're up for it. My new team has a good mix of experience and vision to start the task."
Ms Marra, previously shadow cabinet secretary for health, wellbeing and sport, has been chosen as equality spokeswoman. Her beefed up brief includes welfare, care and social inclusion as well as health.
Asked about the composition of the new team, she pledged to be a "strong and relentless voice" for the north-east.
She added: "I will make sure that issues affecting the north-east … will be heard loud and clear round the shadow cabinet table.
"There is a sense certainly in my home city of Dundee and probably further north too, that a lot of opportunities and things go to the central belt."
Fellow north-east MSP Lewis Macdonald, who has been shadowing business, energy and tourism minister Fergus Ewing, said it was important for those representing the north and north-east to lead in key policy areas.
He added: "That has been the case for a number of years and I expect that will continue – particularly in the case of Aberdeen as Scotland's third city and the generator of an enormous share of the UK's wealth.
"It's a major engine of the economy and it's really important the economic contribution is reflected in the way in which we, as a party, approach policy."
As well as the junior members of her front bench team, Ms Dugdale has still to appoint conveners of the public audit, welfare reform, health, public petitions and equal opportunities committees.
SNP business convener Derek Mackay accused Labour of suffering from a "dearth of vision".
He said: "Despite Kezia Dugdale being Labour's sixth leader in eight years, the Labour front bench team has been comprised of the same faces throughout."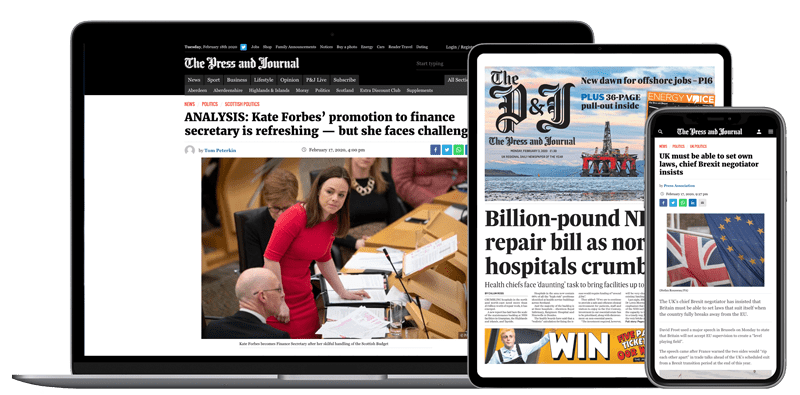 Help support quality local journalism … become a digital subscriber to The Press and Journal
For as little as £5.99 a month you can access all of our content, including Premium articles.
Subscribe