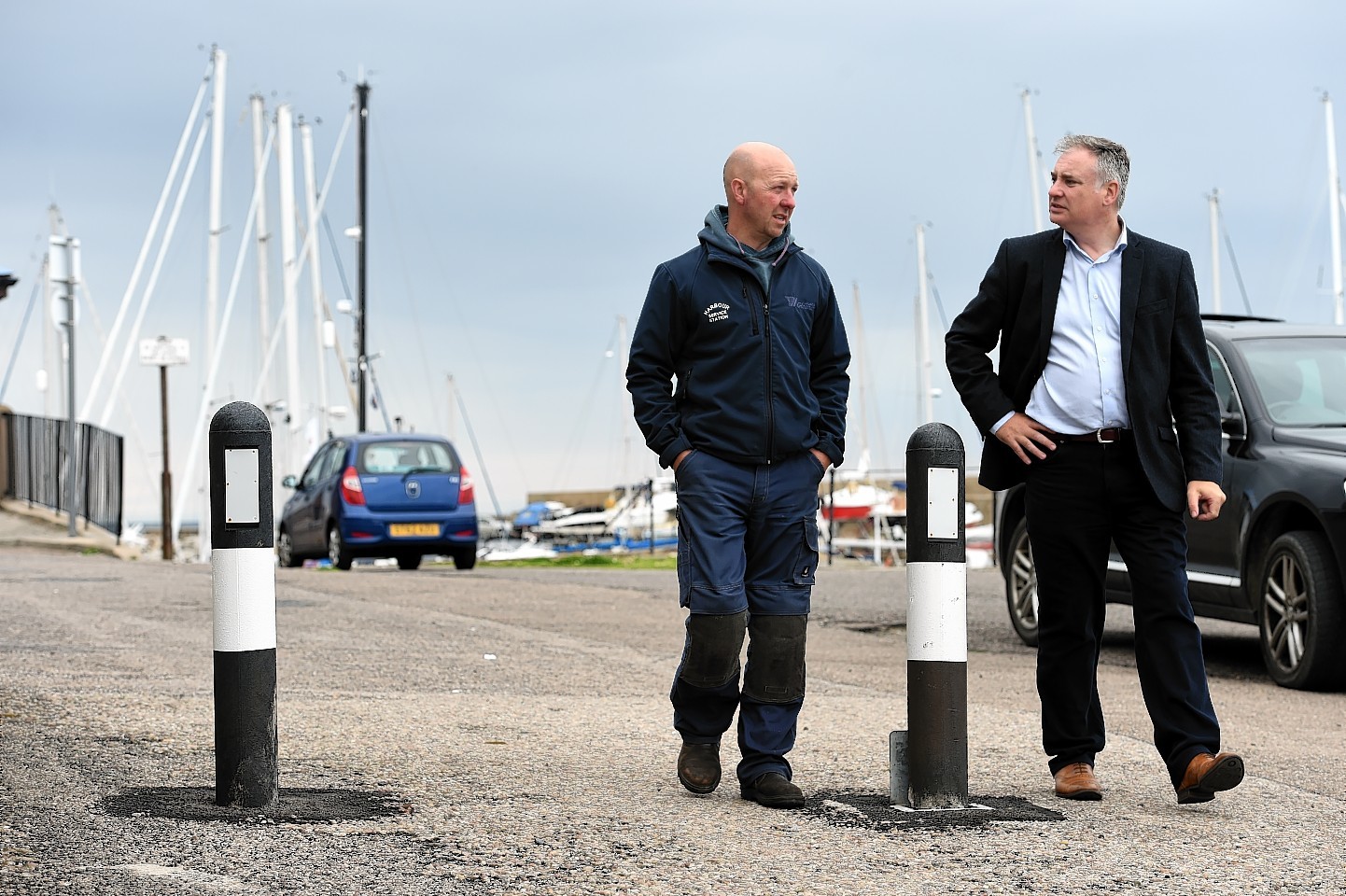 Harbour chiefs have revealed they installed the controversial bollards on a popular walkway after a car nearly smashed into a pram.
The Elgin and Lossiemouth Harbour Company came under fire in February when bollards were erected blocking what had been a popular circuit linking the east and west ends of the shore.
Traders around the harbour blamed falling summer profits on the obstruction, and claim that the accompanying "no access" and "residents only" signs deter tourists.
But harbour bosses have maintained the bollards were installed due to safety fears, and rejected appeals for their removal.
And yesterday, they revealed for the first time that the divisive measure was taken after a "near fatal accident" involving a baby.
In a statement, the board said that while speeding drivers had caused concern in the past, it had been that final incident that convinced members of the need for strict safety measures.
It says: "The final incident was last September, when a vehicle was taking the corner too quickly as a young family pushing a pram were walking along the pathway.
"The car had to swerve immediately and do an emergency stop to avoid colliding with the family head-on.
"The harbour company takes safety of pedestrians on its property very seriously, and measures had to be considered before a serious accident or fatality occurred."
Moray MSP Richard Lochhead last month staged talks with harbour officials, during which he beseeched them to abolish the obstacle and investigate other means of keeping the area safe.
When those talks fell flat the politician vowed to consult with Moray Council on other actions that could remove the need for the bollards.
Last night Mr Lochhead said: "It is sensible to respond to near misses by reviewing safety.
"However, the issue in Lossiemouth is that many people feel that there was not enough consideration of alternatives to complete closure."
Harbour chiefs have claimed that its tenants were consulted on the obstruction, and said that the route is "not needed" to gain access to any part of the port.
Owner of the Shore Street petrol station, John Thomson, stressed that the port has been without an accident "for 170 years" and branded the decision to close access based on a near-miss "a nonsense".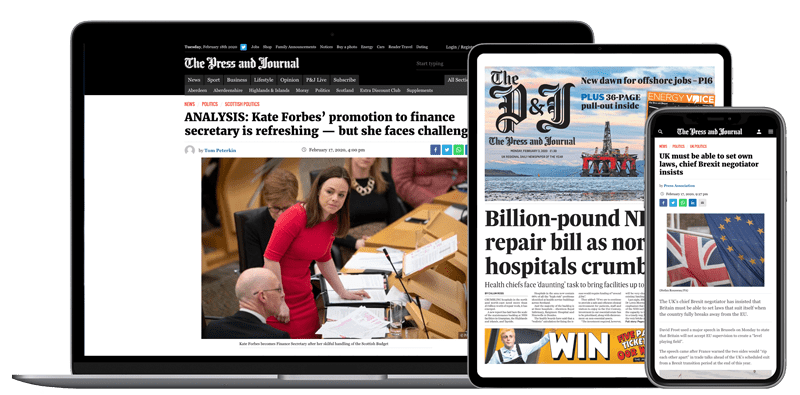 Help support quality local journalism … become a digital subscriber to The Press and Journal
For as little as £5.99 a month you can access all of our content, including Premium articles.
Subscribe