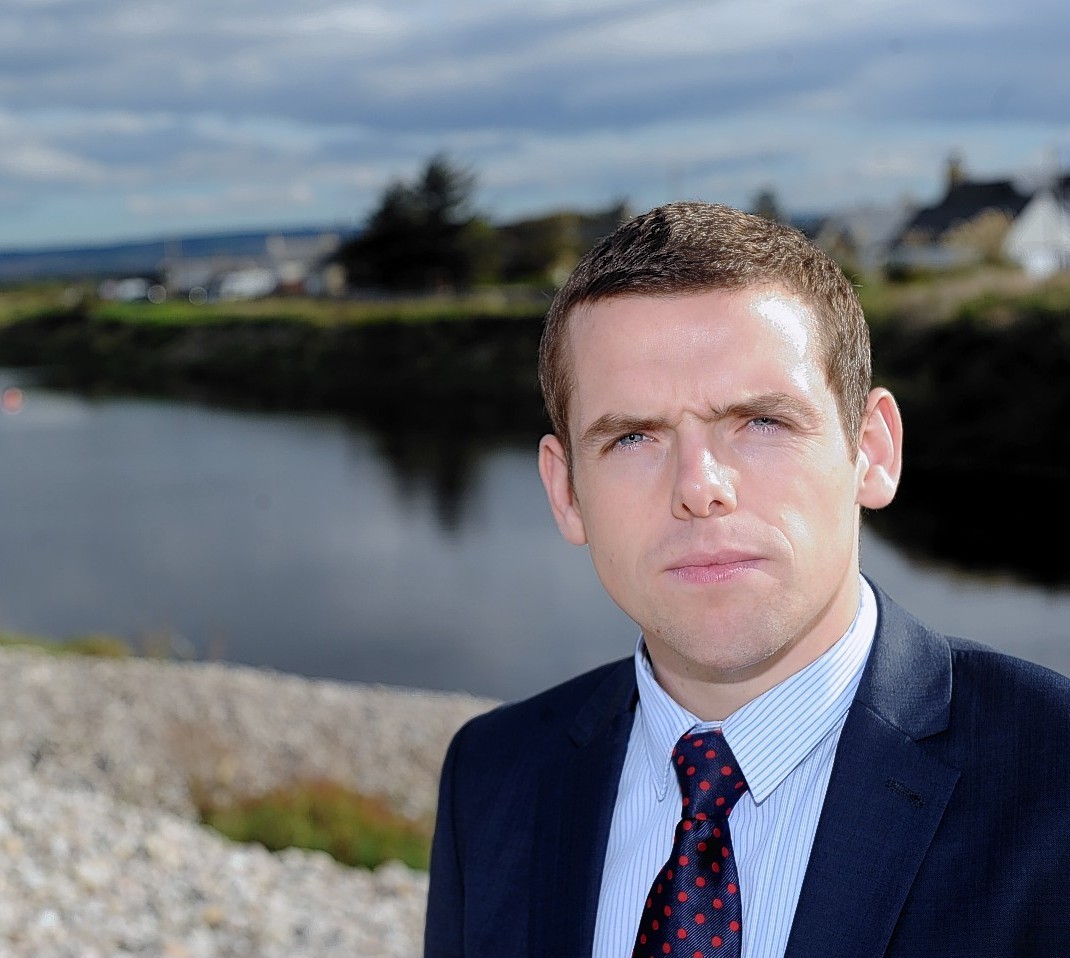 Moray Council has been urged to "come clean" about whether any of its senior officials have been accused of bullying.
The local authority has approved plans to clamp down on bullying among employees after worrying figures revealed many of its staff had been picked on and harassed by their bosses.
Stricter measures to tackle the issue were agreed by its policy and resources committee.
But concerns have been raised that a report outlining staff complaints failed to detail any against its highest earners.
Moray Council has since stressed that the information was withheld because there are only four members of senior management and the body did not wish to wrongly cast suspicion any of them.
But Fochabers Lhanbryde councillor Douglas Ross yesterday urged the authority to revise its stance, saying residents should know whether those entrusted with running the body had a record of bullying.
Councillor Ross said: "These are the people we are asking to take this policy forward and make sure it is correctly enforced.
"I would have concerns if any of those highest paid members of staff have themselves faced allegations of bullying.
"It's only right the public knows whether this is something the people at the top of our organisation have been accused of."
Nearly 20% of Moray Council employees reported they had been bullied in response to a staff survey commissioned this year.
And 56% of those people said their complaints involved "colleagues, managers or councillors".
Mr Ross branded claims that the information had to be withheld on grounds of confidentiality as "unfair".
He added: "This report clearly states that complaints of bullying have been made against councillors, and there are only 26 of us.
"So I don't think it's fair that it seems to be one rule for the directors and another for us.
"These people are on salaries between £80,000 and £100,000 each year and should be held accountable for their actions."
Mr Ross insisted did not wish to learn the details of individual complaints against specific members of upper management.
He added: "I just want to know if any of them have ever been accused of bullying or harassing behaviour.
"If there's nothing to hide then I would welcome that, but I'm not prepared to sit back and accept that because there are only four senior directors that this information can't be made known."
Mr Ross has previously appealed for the figures to be released under the Freedom of Information Act, but Moray Council maintains that doing so would constitute a breach of data protection regulations on the release of personal information.
The councillor's query related directly to chief executive Roddy Burns, corporate director Mark Palmer, director for economic development Rhona Gunn and director of education and social care Laurence Findlay.
A council spokesman said it was "inconceivable" that the information requested be released.
He added: "Mr Ross's request was refused on confidentiality grounds.
"The corporate management team are just four people, and as such could easily be identified from any response.
"The council takes the confidentiality of staff records seriously, and it's inconceivable that we would put such private information in the public domain.
"The fact that the council is a political environment where questions can be asked in a public forum cannot be used to cut across the basic right of all staff of whatever level to have their HR records held as confidential."
Moray Council also said that staff disciplinary records were only retained for six months, which would make tracking past allegations impossible.
Earlier this week council leader Stewart Cree said a group set up to improve workforce culture had helped boost staff morale.