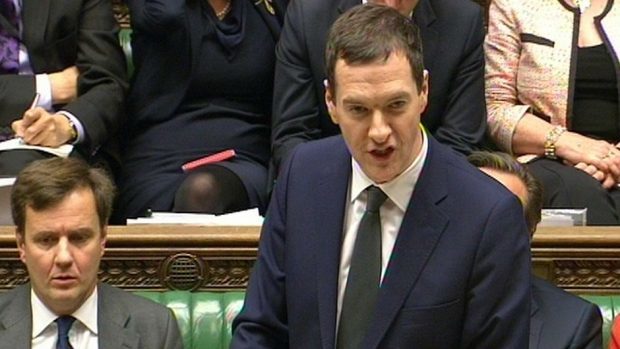 The day began with a TV helicopter circling the sky over Westminster.
Images of the chancellor's car making the short journey from the Treasury to parliament were broadcast to the nation.
It's a five-minute walk – and excruciatingly he had to stop at traffic lights – but the sense of drama was nonetheless palpable.
And it set the tone for the ensuing theatrics in the Commons during, the course of which George Osborne catapulted himself from zero to hero.
His unexpected U-turn on tax credits – cloaked in a smile and confident delivery – dominated the first act.
After the embarrassing double defeat in the Lords last month, many believed his prime ministerial aspirations lay in the gutter.
But last night he may have dared to dream again, his ego boosted by repeated thunderous cheers from the Tory benches.
The distracting battle that followed among opposition MPs over who deserved credit for the change of heart will not have done him any harm either.
Most likely, however, Wednesday, November 25, 2015 will be best remembered as the day Chairman Mao was quoted at the Dispatch Box.
Drama was replaced with pantomime in act two when Labour's John McDonnell pulled out a copy of his "little red book" and threw it at "Comrade Osborne" after quoting the Chinese communist leader.
Oh yes he did – cue roars from the Tories and bewilderment from his own MPs.
Unable to conceal his glee at the offered ammunition, the chairman – I mean chancellor – remarked: "Oh look! It's his personal signed copy.
"The problem is half the shadow cabinet have been sent off to re-education."
At the start of the third and final act, it was SNP deputy leader Stewart Hosie's turn to try to unsettle the chancellor.
Using all the right words, he hit out at the "humiliating U-turn" and "Bullingdon sneering" on oil prices.
This time, a chance for Mr Osborne to do some quoting of his own – in his case words from Alex Salmond's former policy chief Alex Bell, who claims the SNP's model of independence is "broken beyond repair" and "deluded".
"Hear, hear," came the loud endorsement from behind the chancellor's back.