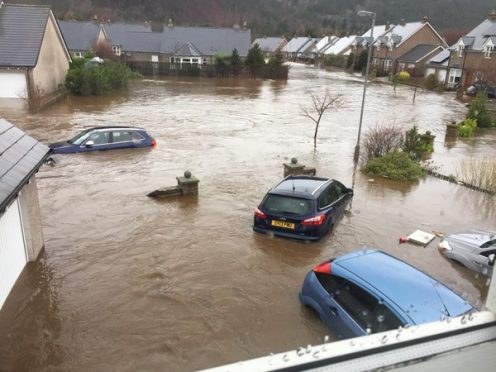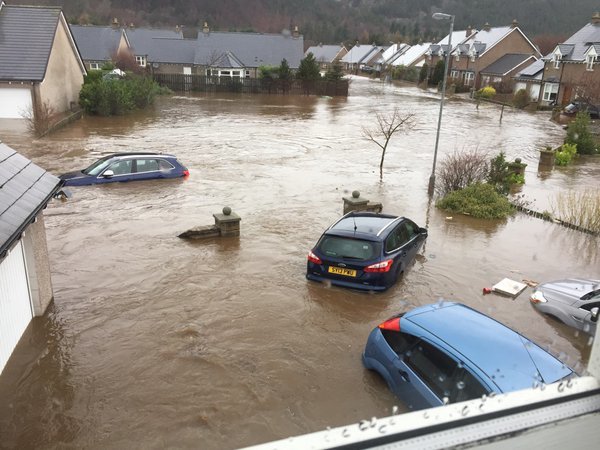 Insurance assessors have already started counting the cost of the damage in flood-stricken Royal Deeside.
Scores of people were forced from their homes when Storm Frank caused the River Dee to burst its banks in Ballater and surrounding villages.
The torrent of water caused untold damage after pouring into houses, smashing caravans and sweeping away cars.
The area remained on high alert yesterday following significant rainfall over night.
Heavy sandbags were put in place around the riverside on Saturday in an attempt to mitigate any further property damage.
The first insurance companies have already  been in touch with devastated residents to start progressing claims.
Sarah Cordey, spokeswoman for the Association of British Insurers said: "In areas affected by flooding, insurers and their representatives have been on the ground straightaway to contact customers affected, make emergency payments to cover essentials and sort out alternative accommodation.
"Being flooded is devastating for both families and businesses and insurers are committed to starting the repair process as swiftly as possible."
But she warned that repairing a flooded property could take time.
She added: "The flood waters need to have left a property before a full assessment of damage can be done and the drying process is crucial to ensuring repairs can be completed successfully and properties will be safe to return to."