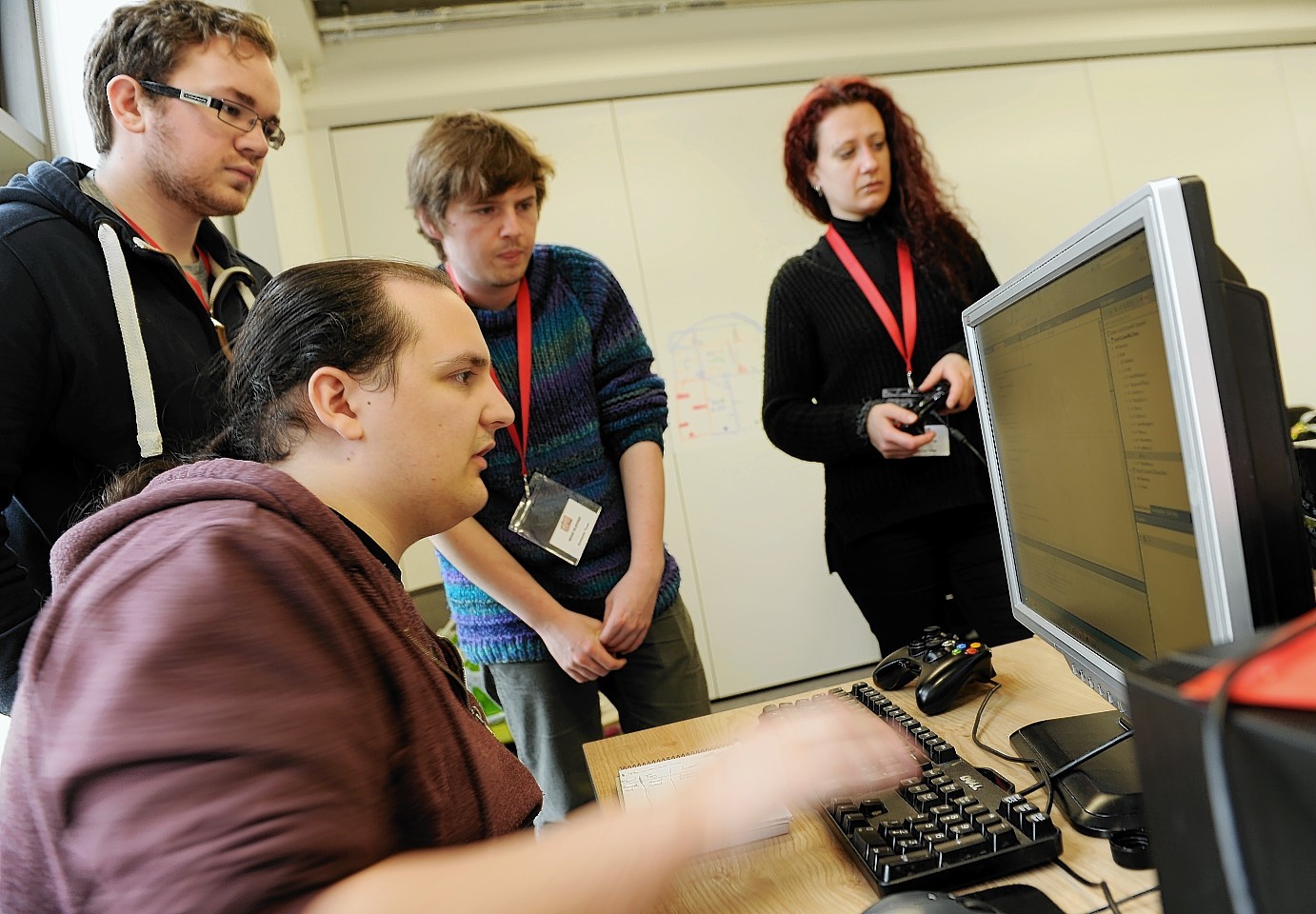 Games enthusiasts across Moray have been encouraged to embrace their creative side by developing a winning formula of their own.
Moray Game Jam, which will hold its third annual event in March, challenges participants to devise a format for either a video game or a board game over the course of a weekend.
Budding computer game designers will have the chance to receive expert mentoring from Elgin-based Hunted Cow Studios should their idea win.
And aces from the Business Gateway Moray group will help members to develop their games idea as a viable business proposition.
Meanwhile, the winning board game entry will receive backing from across the pond – by the Victory Point Games group in California.
Applications to enter open today online, and will close on Wednesday, March 9.
Last year college student Corrie Green took the top prize for Absorb, a survival-based computer game in which geometric shapes battle each other.
He urged entrants to come forward this year, and praised the event as a "fantastic opportunity" to work with games experts.
The marathon event will begin on Friday, March 18, at Moray College and last for 48 straight hours until that Sunday.
A series of workshops will take place throughout the weekend, focussing on different aspects of digital and board game development.
Teams of up to five people can enter, and all members should be 16 or over.
There will also be a "matching service" so that entrants who attend alone can join forces to take on the challenge.
Keen participants can complete entry forms at www.moraygamejam.com