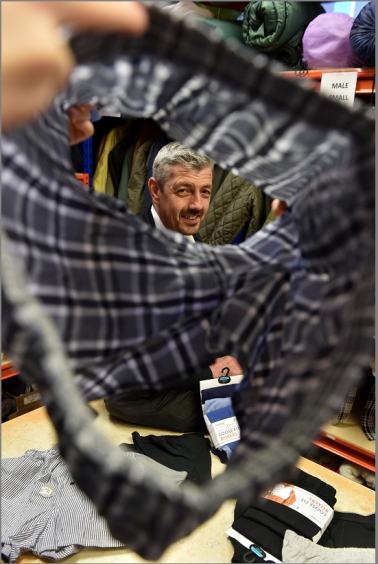 An Aberdeen charity is boxing clever with a twist as they appeal for donations of clean, unused men's underwear.
Aberdeen Cyrenians, a voluntary organisation, has called for contributions of underwear to assist some of the people who have been coming into their care who have only one set of clothes.
Speaking about the work of the charity, deputy chief executive Scott Baxter said: "We offer services to those who might be experiencing homelessness or severe hardship and we have a drop-in service where people can come for advice, information and support.
"Unfortunately, the numbers coming in are increasing by the week.
"In the last 12 months, we have seen double the number of people and we are getting up to 50 people a day coming in."
Those in Aberdeen experiencing hardship include people directly and indirectly affected by the oil industry downturn as well as those struggling from welfare reforms.
The charity itself is feeling the strain to keep services going.
Mr Baxter added: "There is going to be an ever-increasing demand over the next 18 months and that obviously is an issue for us: to be able to meet that demand in the current climate."
If you would like to donate some boxer shorts to the cause, you can find Aberdeen Cyrenians at 62 Summer Street, Aberdeen.
The office is open Monday to Friday from 9am to 4 pm.
Alternatively, if you would like to donate, you can at:
https://www.justgiving.com/cyrenians