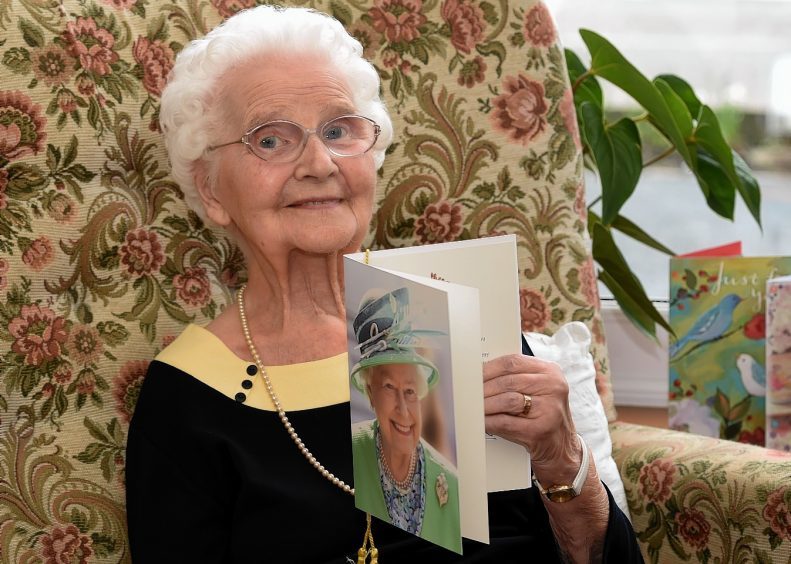 A 'sprightly' Aberdeen pensioner has celebrated her 100th birthday with a party and a host of congratulations.
Ashley House resident, Nan Milton, hosted a birthday afternoon tea party, surrounded by family members, friends and dignitaries, at the Kings Gate care home.
She received a birthday card from the Queen and many other goodwill messages, flowers and presents from far and wide.
The Queen's card read: "I am so pleased to know that you are celebrating your one hundredth birthday. I send my congratulations and best wishes to you on such a special occasion".
Deputy Lord Lieutenant for Aberdeen City, Joseph Leiper, presented Mrs Milton with a card and a silver Aberdeen leopard pendant made by jewellers, Jamieson and Carry, on behalf of Aberdeen City Council.
Mr Leiper said: "She's remarkable, she would actually pass for a 70 or 80-year-old. It's been a delight to meet her."
Her daughter Lynda Abel attributed her mother's longevity to having stayed positive throughout her life.
She added: "It's very exciting. It's great that she's alive to see it, that in itself is a story."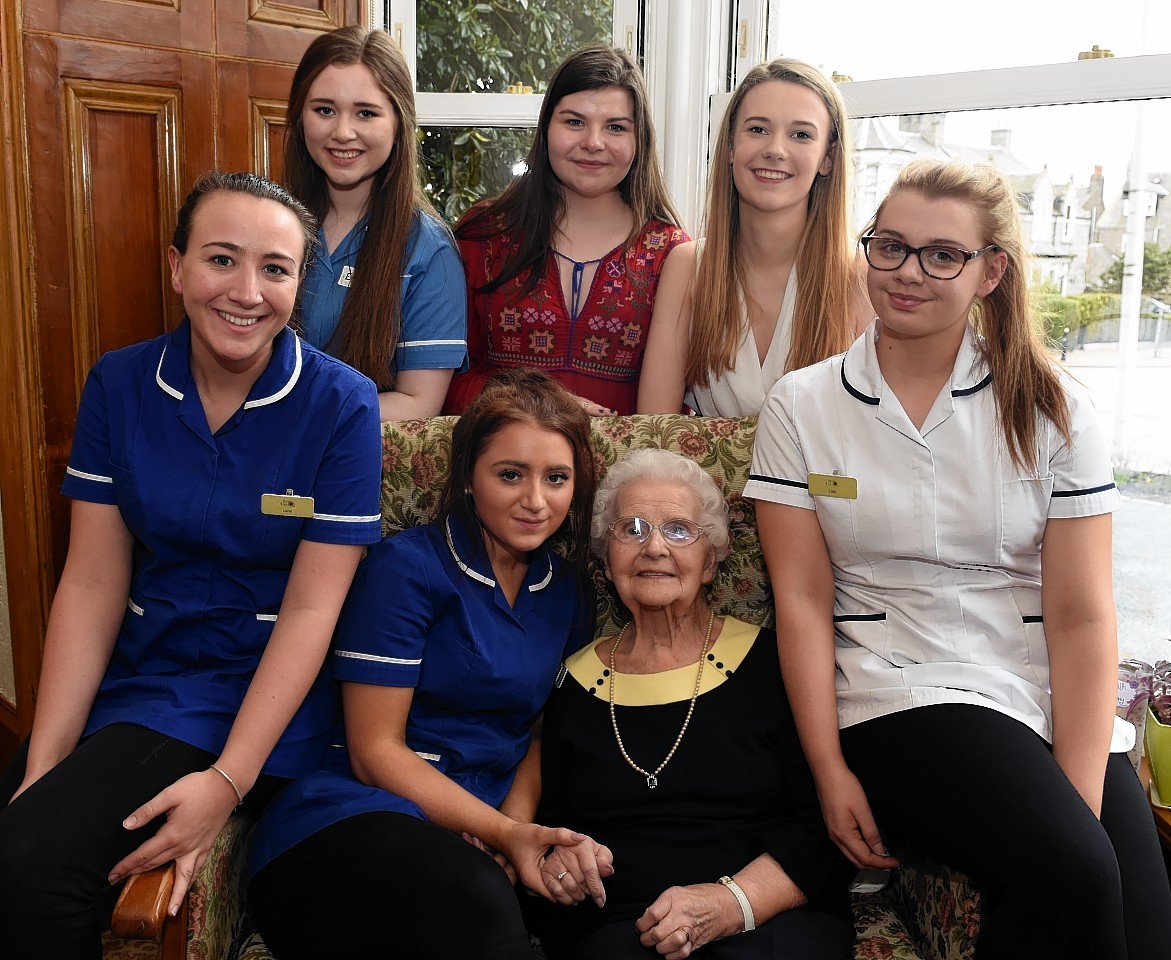 "My mum and Dad were married for 45 years, before he died. I'm not sure of the exact amount of years, but they definitely celebrated their ruby anniversary.
"She worked in retail all her life and started selling hosiery at Reid and Pearson, a family-run business on George Street.
"Then she moved to Isaac Benzies, which later became Arnotts and ultimately House of Fraser. It was at the latter that she worked as a jewellery buyer for 25 years, until she retired.
"She has always lived in this area, in fact she used to live just around the corner, near Mile End School. We all went to Mile End school.
"My father James Milton, ran his own butcher shop on Midstocket Road until it closed in 1975. It was founded in 1890.
He was in the home guard during the war, while my mum worked at Reid and Pearson."
"She is the first of our family to reach 100 years old. Her mother, Nan, died three weeks before her 100th birthday, which was really sad."
Mrs Milton has two children, Lynda and Wendy, and three grandchildren. She had a younger sister Lily, who died several years ago.