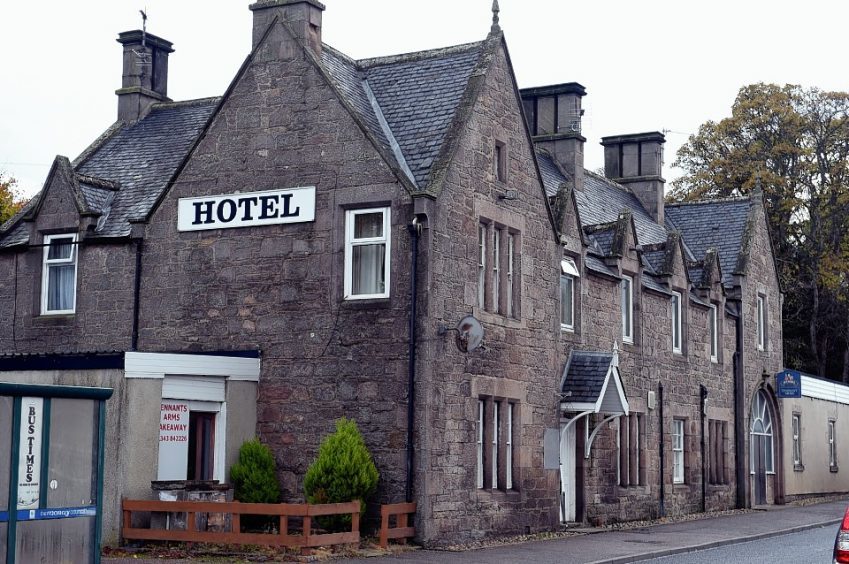 Residents in a Moray village are urging councillors to reject plans to demolish their landmark pub.
More than 100 people have objected to a scheme which would involve Lhanbryde's 19th century Tennant Arms being bulldozed to make way for a new grocery store in St Andrew's Road.
But local authority officials have recommended the planning committee rubber-stamp the proposal today.
The pub served its last pint in 2014, and since then its interior has fallen into disrepair.
Owner Tahir Pervaiz had originally hoped to retain the current structure, with a shop downstairs and flats above.
However, when planning officers advised that extra parking space would be required to proceed with such a scheme he tabled the controversial application to flatten the Tennant Arms.
Outraged villagers have rallied against the plans and maintain the building can be restored and put to good use.
They have described the Tennant Arms as "an icon" of Lhanbryde, and the first thing visitors entering from the north see when they reach the village.
Fochabers Lhanbryde councillor Sean Morton will call on his fellow planning committee members to delay any decision until a public meeting can be held in the village to canvas local opinion.
He says he has secured the support of fellow ward members Douglas Ross and Margo Howe for the summit.
Mr Morton said: "I don't know a single soul in Lhanbryde that doesn't have a memory of a wedding or birthday at the Tennant Arms.
"The idea of that building not being there in the centre of the village is just insane for most people.
"It is only right that something this big for a village like Lhanbryde is dealt with through a public meeting."
However, Mr Morton said that most residents' reasons for objecting to the landmark's demolition extended beyond sentimentality.
He added: "The strongest concerns are about how having another shop on St Andrew's Road could cause congestion and affect road safety.
"People don't think that's the right place for such a venture, they find the idea troubling."
Moray Council planning officers say the provision of parking spaces alongside the proposed shop would negate any worries about road safety.
They also say the Tennant Arms is "not a listed building of special historic or architectural interest".