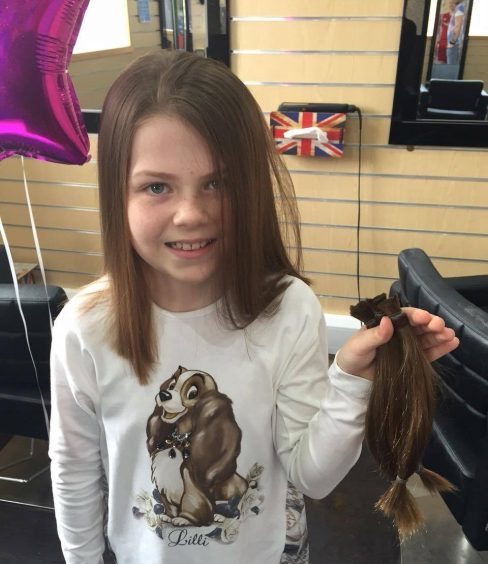 A Fraserburgh girl has fulfilled a promise to her late uncle by cutting off her hair and has currently raised over £1600 for two charities.
Nicole Ireland shed nine inches of her hair for the Little Princess Trust in memory of her uncle Paul Watson who was 42 when he lost his battle against cancer in February.
The youngster's fundraising tally will be equally donated between the Little Princess Trust and Marie Curie.
The nine-year-old said: "My inspiration was my uncle Paul; I wanted to raise money for other people with cancer.
"I donated my hair to make another little girl happy to have hair again and I am proud that I raised over £1000."
The Little Princess Trust specialises in providing real-hair wigs for boys and girls throughout the UK and Ireland who lost their hair through chemotherapy and was chosen by Nicole herself.
Marie Curie provides free nursing to terminally ill patients and offers them the option of spending their last days in the comfort of their own home.
Nicole's mother, Diane Ireland, said: "We can't believe how much money she has raised for what are two very worthwhile charities.
"Her uncle Paul would be very proud of her efforts."
If you would like to donate you can do so here:
http://uk.virginmoneygiving.com/someonespecial/Nicole