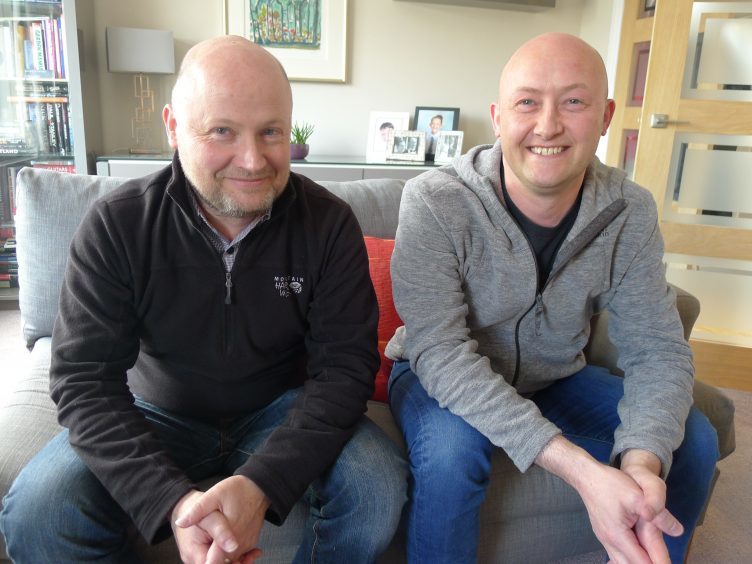 A north-east man and his brother are set to climb Mount Kilimanjaro in memory of their father who died from Motor Neurone Disease.
Banchory resident Derek Bryce, 46 and his brother Graham, 43 from Renfrewshire, have both decided to attempt the challenge for MND Scotland in October this year and have already raised over £4,000.
The Bryce brothers lost their father, Bill, in July 2015 after his two-year battle with the terminal illness, but are convinced he would have relished taking on the challenge himself.
Derek said: "Lots of people have said to us, "Your dad would have loved to do Kilimanjaro", so it's nice that we can do this in his memory.
"He was a very active man, so if we had done this a few years ago, I'm sure he wouldn't have let us go without him."
"We thought that by taking on a huge challenge like this one, people would be extra generous….and they certainly have been!
"We originally set our target for £3,000 but quickly exceeded this and have now raised over £4,000."
"We are stunned by people's generosity and hope we can continue to increase this amount over the next six months."
Graham Bryce added: "MND Scotland does incredible work for those suffering from this devastating illness."
"During those two short years from diagnosis, the charity provided the most incredible support to our family."
"They were able to give my dad the communications equipment to help him stay connected to his friends and family.
"They also came to his house to give him massages through their complementary therapy service, and helped us get a stair lift installed to make his home more accessible."
A spokeswoman for MND Scotland, Lisa Glenday said: "Having climbed Kilimanjaro myself, I know this trek will be a once-in-a-lifetime experience for Derek and Graham and most certainly no easy challenge."
"We are extremely grateful that they have chosen to support MND Scotland, to help us continue to deliver support people affected by Motor Neurone Disease across the country."
You can donate on-line at
justgiving.com/Graham-and-Derek-Bryce
.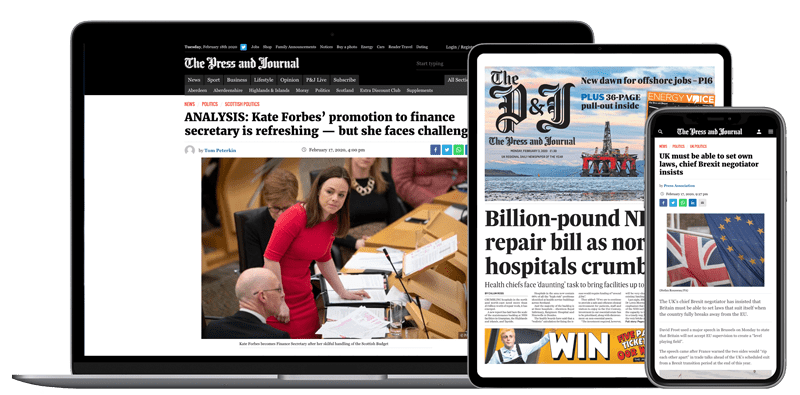 Help support quality local journalism … become a digital subscriber to The Press and Journal
For as little as £5.99 a month you can access all of our content, including Premium articles.
Subscribe