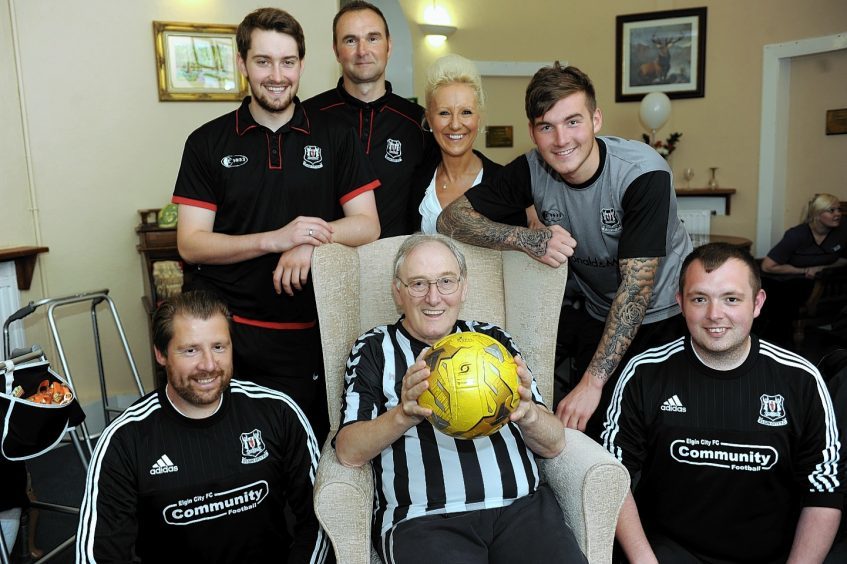 A Moray football fan was thrilled when players from the club he has supported for more than 60 years paid a special visit to his care home.
Staff at the Anderson's home in Elgin arranged the treat for Jimmy McLean, who makes no secret of his passionate admiration for Elgin City.
Yesterday afternoon, some of the team's leading lights took a break from pre-season training to thank Mr McLean for his years of loyalty.
The delighted City supporter wore his cherished replica jersey for the occasion, and was subsequently presented with a signed football.
Mr McLean said: "I've been supporting Elgin City since I was a child, so I've been going to their games for about 60 years.
"I was delighted when I heard the players were coming and it was really nice of them to come and see me."
The 66-year-old, who is well-known in Elgin, moved into the home last summer.
Home manager at Anderson's, Kathy McGrath-Gunn, said he had won over carers with his infectious personality and sense of humour.
She added: "He is a die-hard Elgin City supporter, and all the staff have become very aware of how much the club means to him.
"Going to the games is such a big part of Mr McLean's life that we arranged for one of our carers to take him to them.
"From there, I began to wonder if Elgin City would like to send some players here to visit our residents, as they really are heroes to Mr McLean.
"With Father's Day this weekend, and the Euro 2016 tournament ongoing, this seemed like the perfect time to have something that our male residents would enjoy."
Star defender Darryl McHardy and goalkeeper Stewart Black enjoyed a chat with Mr McLean and the other residents.
Elgin City's community football manager, Robbie Hope, said: "We know Mr McLean well from attending our games, he is famous at the club.
"Our players were chuffed to come here and meet him, and thank him for his support."
Youngsters from the VIP childcare centre in Elgin, who regularly visit the home, donned their wellington boots and braved lashing rain to get there yesterday.
The toddlers enjoyed gentle football passing games with some of Anderson's residents and received some tips from the players.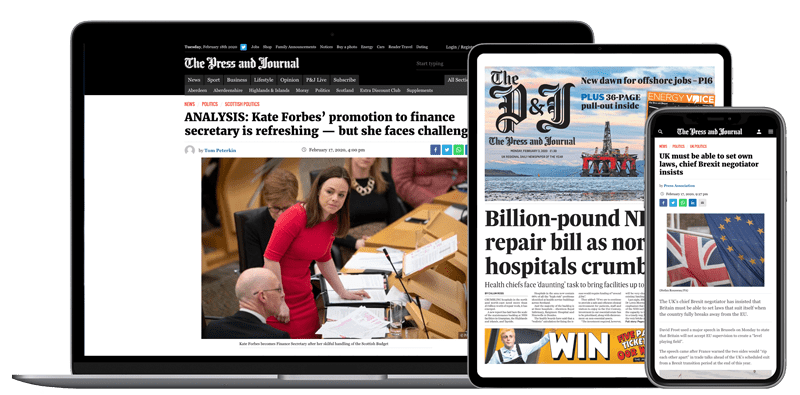 Help support quality local journalism … become a digital subscriber to The Press and Journal
For as little as £5.99 a month you can access all of our content, including Premium articles.
Subscribe