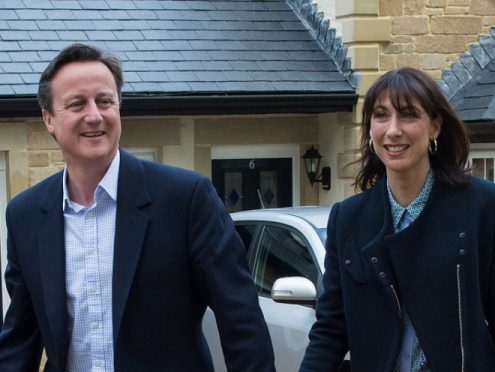 David Cameron will head to Jura this weekend for a holiday with his family.
The island off the west coast of Scotland is a favourite destination of the former prime minister.
His wife Samantha Cameron's stepfather, Viscount Astor, owns a six-bedroom cottage there, as well as the 20,000-acre Tarbert estate.
Meanwhile, Number 10 confirmed Theresa May will be taking a holiday in Switzerland.
A source added that she and her husband will spend time walking among other activities before returning to the UK on August 24.
The source denied Mrs May's choice of destination – which is not in the EU and known for its neutrality – was Brexit related.
The Tory leader is also expected to spend time with the Queen at Balmoral at some point in the summer, as is customary for prime ministers.
Mr Cameron and his family have already spent two weeks on holiday this summer, the first in Cornwall and another at a villa in Corsica.
In the past he has caught sea trout on Jura and used to enjoy deer stalking before a back problem brought an end to it. He has also been known to swim in Loch Tarbert.
Describing why he loves the island, Mr Cameron said previously it is great place to unwind and that the people are incredibly friendly.
He added: "And when you're up a hill on a stiff walk and the rain's coming down and then glorious sunshine with these fantastic views – there's nowhere better to be."