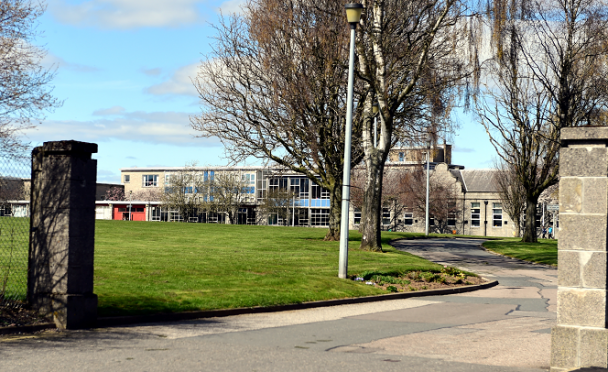 An investigation has been launched after a spate of vandalism at a north-east school over the summer holidays.
The culprits smashed windows, removed and broke slates from the roof and smashed a car window.
In the most recent incident, which occurred between Saturday and Sunday, a classroom was entered and vandalised and a fire extinguisher was set off.
Officers estimated the total cost of the damage was between £1-9,000.
Constable Claire Williamson, who is investigating the most recent incident, said: "Such activity not only disrupts the working of the school as classrooms need to be cleaned and windows replaced, but furthermore it is an added expense on council budgets which invariably means that services elsewhere suffer.
"I would urge anyone with information about these mindless acts to contact us with information."
Aberdeenshire Council has said it is reviewing security at the school.
A spokesperson for Aberdeenshire Council said: "Inverurie Academy has suffered a number of incidents of vandalism over the summer holiday. As a result we are currently reviewing our security arrangements and we are working with all partner agencies to find a solution.
"It is very sad that these mindless acts of vandalism have occurred and we hope that we will be able to bring these issues to a close so that all of our young people at Inverurie Academy can thrive in a safe and cared for environment"
Anyone with any information is asked to contact police on 101, or Crime Stoppers on 0800 555 111.