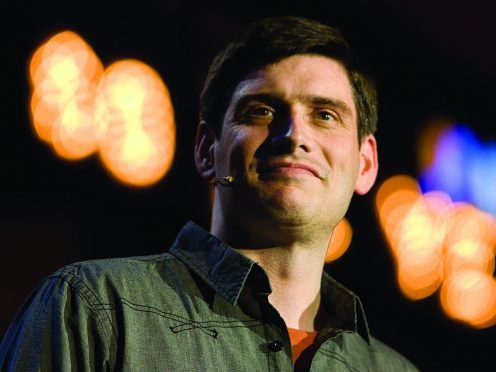 The grandson of one of the world's most renowned preachers has said he wants to bring hope to a region battered by economic uncertainty when he visits the north-east next month.
American evangelist Will Graham – whose grandfather, Billy Graham, has preached to more than two billion people around the globe – is speaking in Peterhead in October.
The 41-year-old has expressed his missionary zeal to reach out to people affected by an ailing economy and political uncertainty and bring hope to the area.
Reverend Graham, who lives in North Carolina, is the executive director of the Billy Graham Training Center and an associate of the Billy Graham Evangelist Association.
He said: "I'm an evangelist and a minister of the gospel of Jesus Christ, very much like my grandfather Billy Graham.
"Wherever I go in the world, my singular goal is to share the hope and peace that is found in Jesus, and to invite people to begin a relationship with him.
"It's amazing what happens when people turn to God. Relationships are restored, marriages and families are healed, and hopelessness turns to purpose. That's my prayer and my desire as I prepare for my time in Scotland."
The association's globally-famous Celebration of Hope events will be held nightly at Peterhead Academy from Wednesday, October 5 to Sunday, October 9.
Rev Graham added: "We go where we are invited. "We don't just spin a globe and say, 'We're going to Peterhead this year.'
"The churches of north-east Scotland wanted to do something for this region, so they reached out to us and we've gone through a several-month process that has brought us to this point. The churches are involved, excited and ready to go.
"The entire region can come out and take part, hear great music, and then I will share messages that will hopefully inspire the audience and offer hope to those who need it."
Rev Graham is the third generation of the family to evangelise under the banner of the Billy Graham Evangelical Association.
He has addressed audiences in North and South America, Australia, India and elsewhere in Asia.
October's visit marks his second trip to Scotland and he is relishing the prospect.
He added: "I was there with my father Franklin Graham when he held an outreach in Perth in 1999. I'm very much looking forward to this visit in October.
"Several of my ancestors were from Scotland, so this will be a bit of a homecoming for me."
The preacher confirmed he was aware many people in Aberdeenshire were suffering from the collapse in the price of oil.
And he responded: "I would say that the current realities in Aberdeenshire and North East Scotland will help to inform my visit and my messages.
"I say that because when people are hurting, when the economy is struggling and people realise they don't have all the answers, then they are looking for hope.
"I believe that true hope – not the kind that lasts for a few days, but the kind that lasts for eternity – is found in Jesus and a relationship with him."