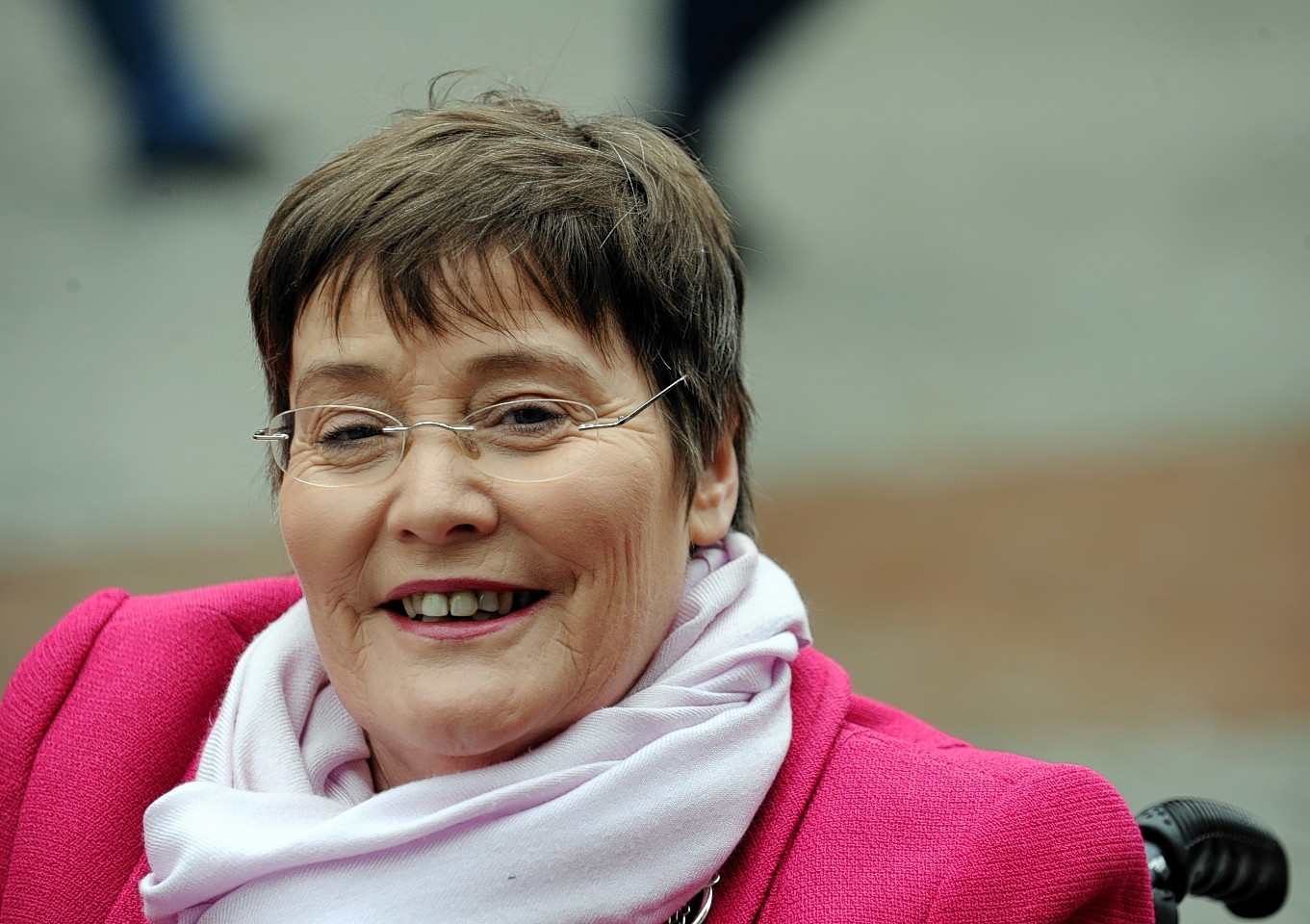 The new head of an equal rights watchdog has said people with disabilities must not bear the brunt of spending cuts again.
Aberdeen City Council has established a disability equity partnership after two years without any formal body to champion the issue.
Wheelchair-using former MP Dame Anne Begg has been picked as its first convener and already has a number of major issues in her sights.
A serious shortage of care workers, the accessibility of revamped city centre streets and bus service cuts are all key issues to be debated.
Among the most pressing concerns is a proposal to strip disabled people of the automatic right to cut-price leisure – which the city's finance committee referred to Dame Anne's team for urgent review.
That will be on the agenda when the group – which includes residents with a variety of disabilities alongside councillors and others – starts to meet regularly from next month.
Dame Anne, who represented Aberdeen South for Labour from 1997 until 2015, is an award-winning rights campaigner.
She said she was determined to head off any repeat of the damage caused by budget cuts in previous eras.
"The last time there were big pressures on budgets a lot of the things that closed were services used by disabled people," she said.
"Often they are the most cost intensive.
"As budgets get tight again, and councils are expected to do more for less money, there is always a danger that it's disabled people that the squeeze is on.
"I would hope that this new group would be in a position to pick up on that and give a voice to disabled people."
The former politician said there were "huge issues" to be addressed – and wants the group to alert the council to wider emerging problems as well as reacting to specific policies and projects.
"Probably the biggest thing coming down the track is the integration of health and social care," she said.
"While many disabled people have self-directed support, it is no good having access to funds if they can't find anyone to do the job it is supposed to pay for.
"I hope this group will be able to articulate these problems and make sure they are not dismissed but are taken seriously."
The council has employed a disability access officer to back the group.
Leader Jenny Laing said: "As technology advances and we become a smarter city, it is crucial that the needs, ambitions and desires of disabled people are not forgotten in the midst of so much change.
"The work that will be undertaken by a new diverse and passionate group of advocates will create a foundation for building equality, accessibility and acceptance for those with disabilities as our city develops."