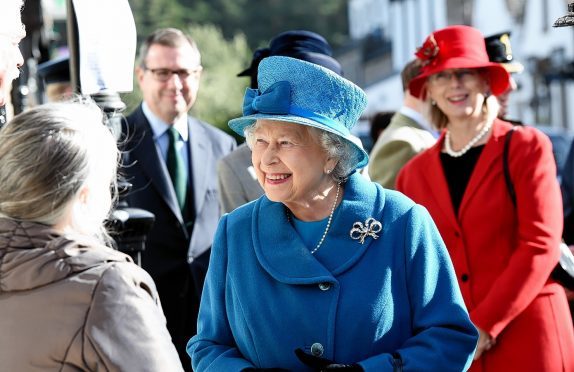 Hundreds of people lined the streets of a storm-battered village yesterday to catch a glimpse of the Queen as she met some of those worst-hit by the floods.
Her Majesty visited Ballater to view the progress on mending the community, which was devastated after the River Dee burst its banks on December 30 last year.
The Queen also met some of the emergency workers who rescued stricken people from their homes, and provided shelter in the coming days.
More than 300 homes and 60 businesses in the village were devastated by Storm Frank, with those on the lower end of Bridge Street engulfed by about 4ft of water.
The monarch arrived on Bridge Street dressed in a blue dress and hat at 2.45pm, first visiting the local butchers.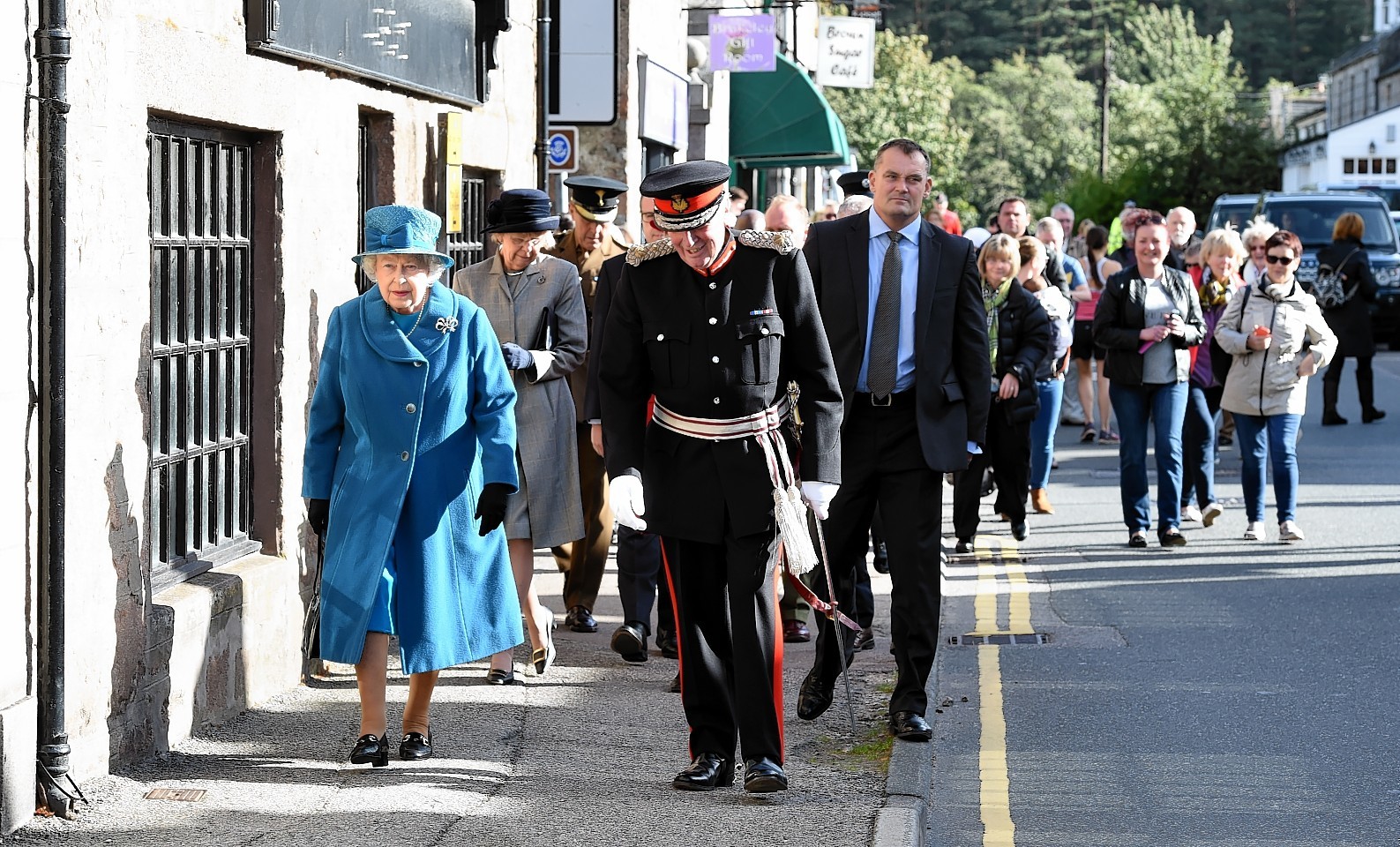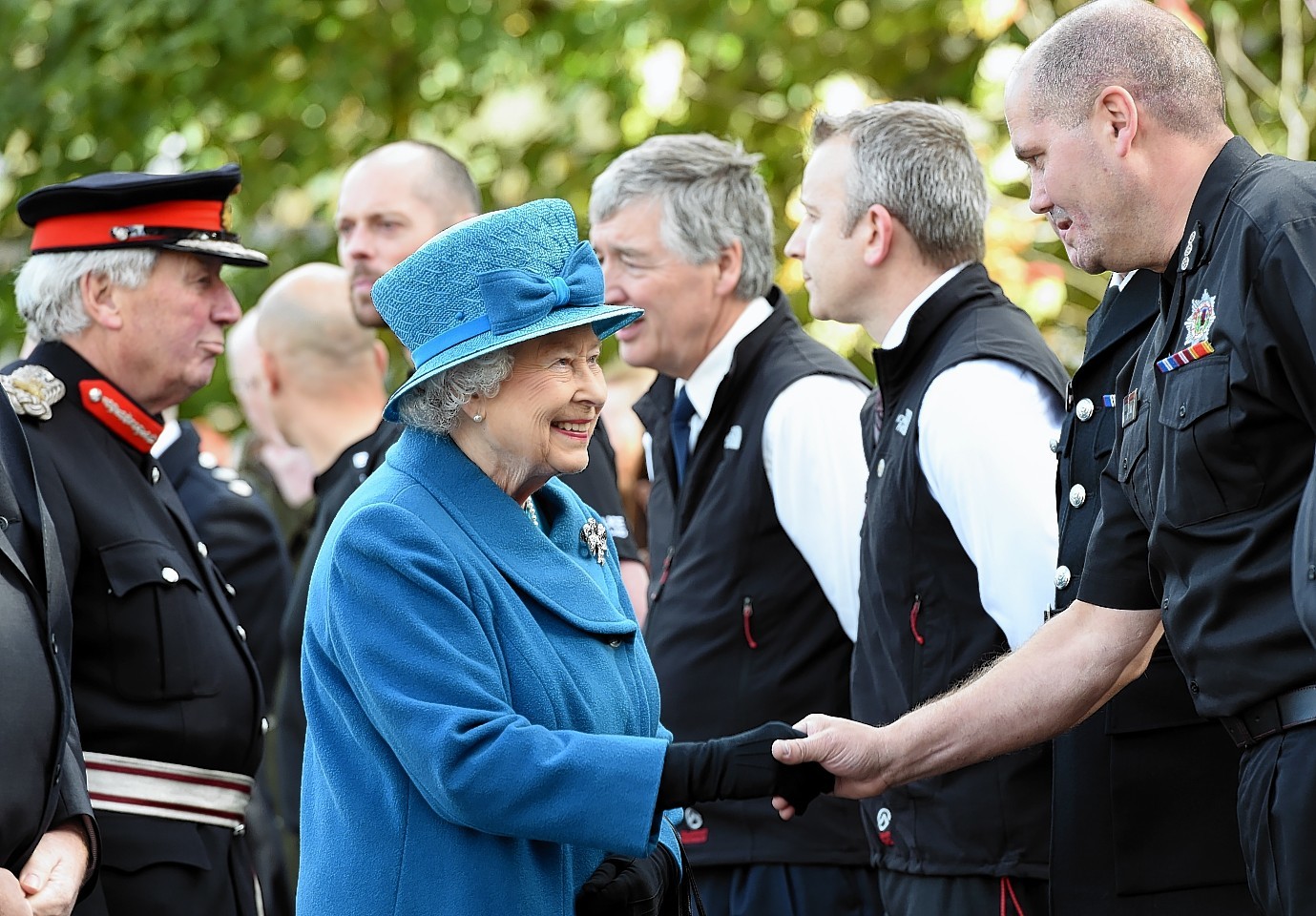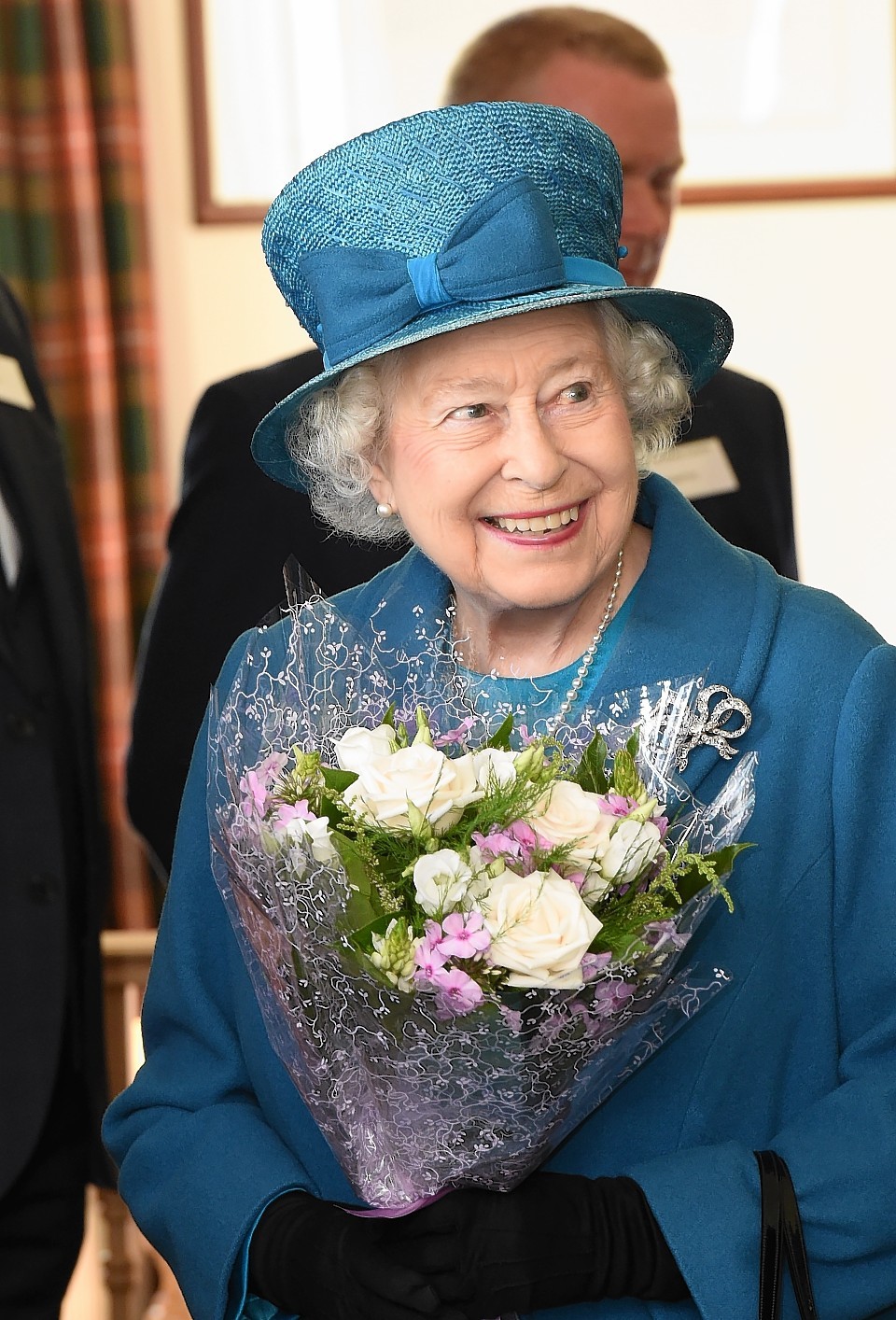 HM Sheridan lost between £40,000 and £50,000 of stock, but was one of the first businesses to reopen. Many others are still in the midst of repairs.
When she arrived at the butchers, the Queen was greeted by employee Andrew Wimbush, who was holding a haunch of venison sourced from her own Balmoral Estate.
The shop is owned by Barry Florence and John Sinclair – who helped guide the monarch along the many Bridge Street businesses.
Mr Florence said: "We are obviously delighted she chose to come and visit us, it is a great honour to have her in here. We got a chance to show her our products, she was particularly interested in the venison.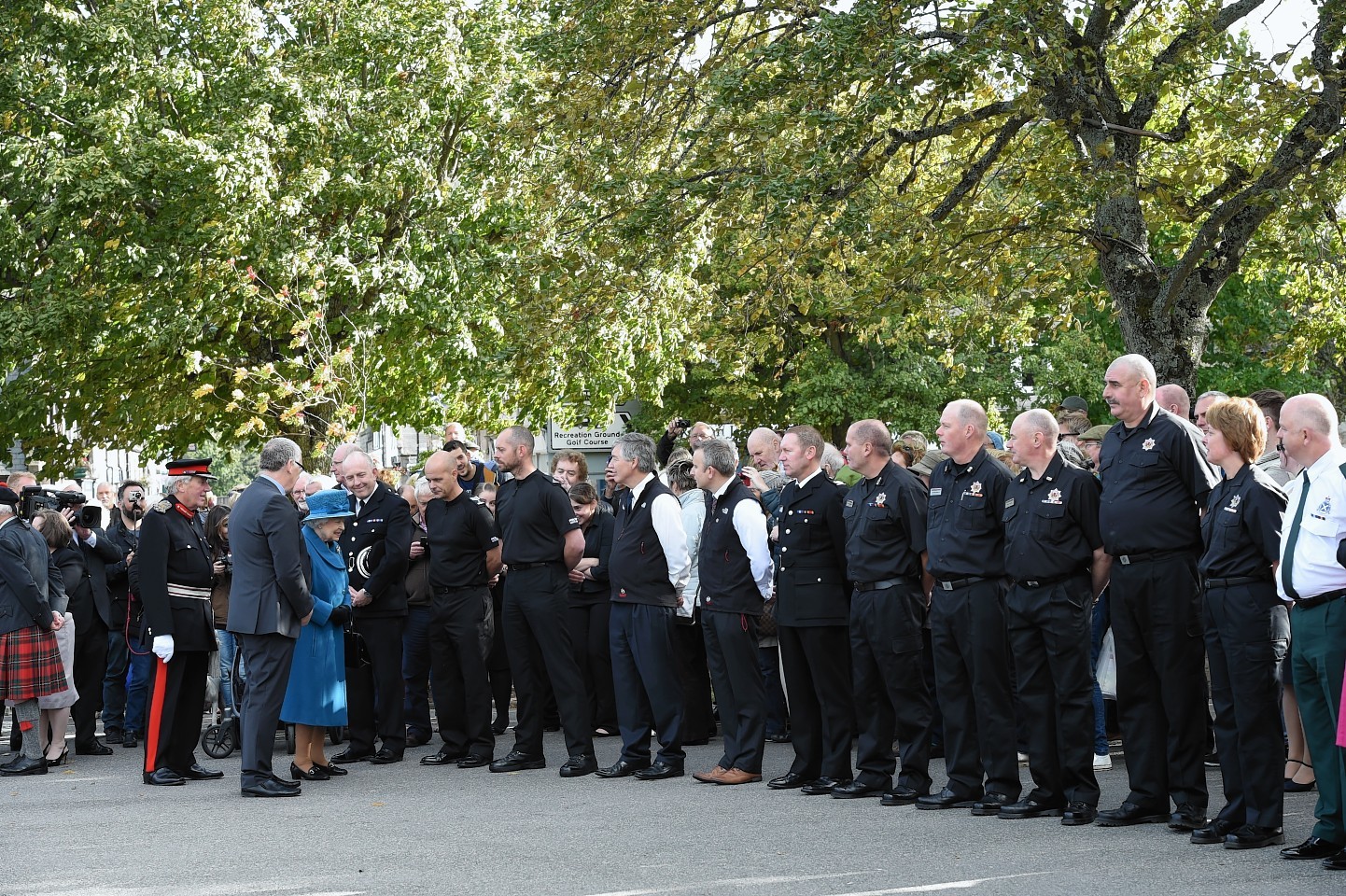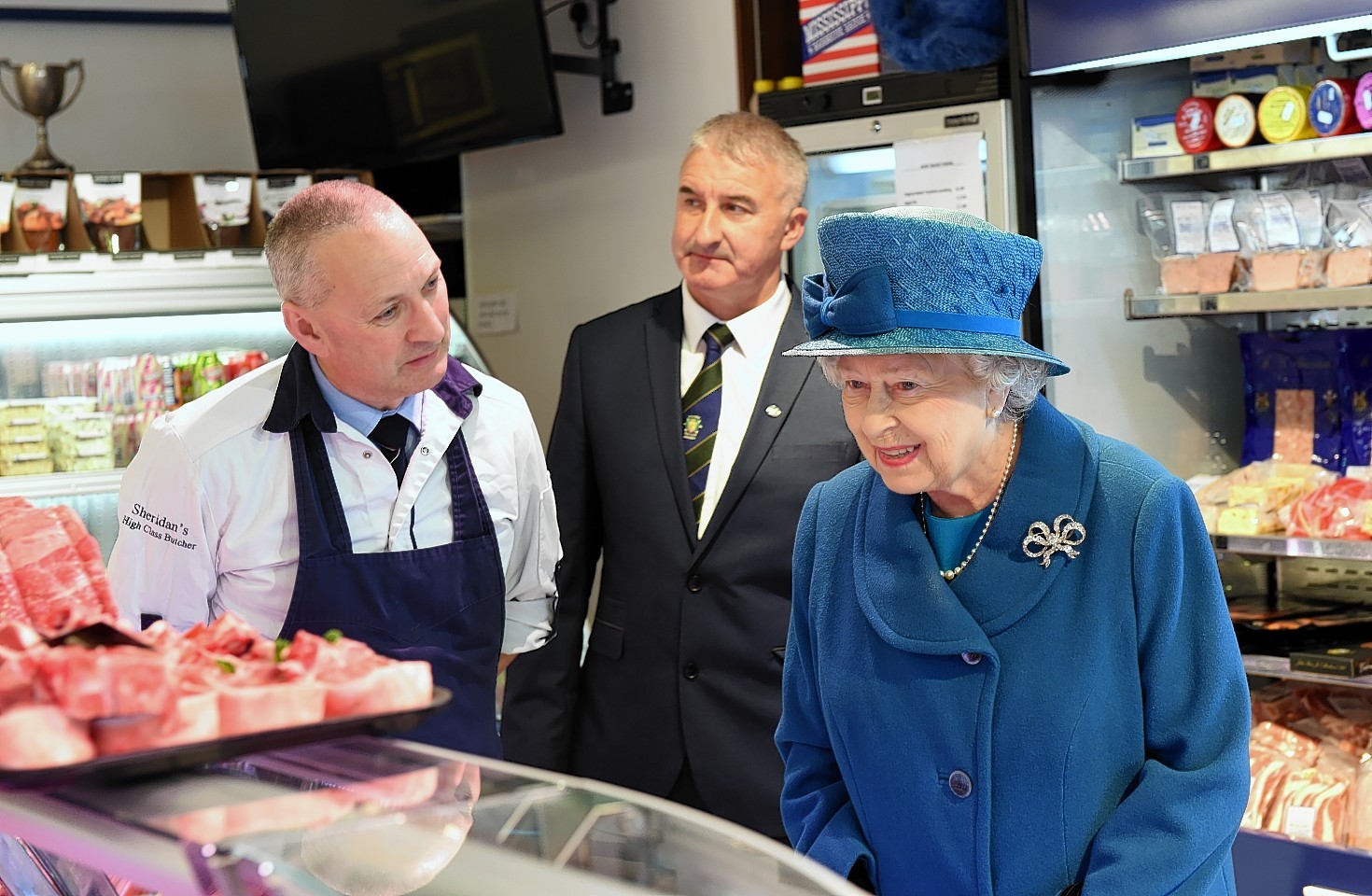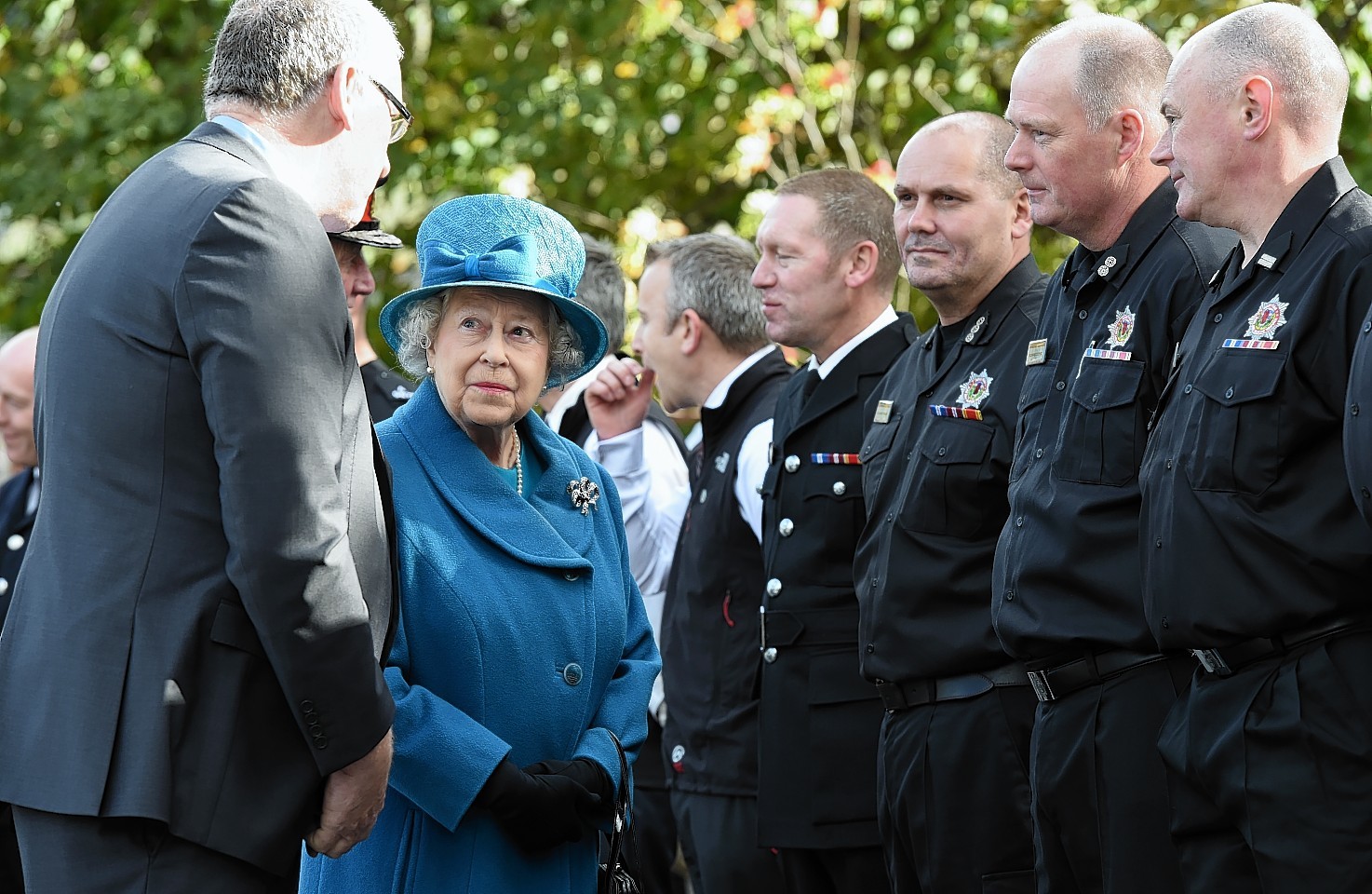 "We are quite happy with the way the business is at the moment, there is still a wee bit to go, there is still a lot of displaced residents in the village."
The Queen then visited the neighbouring Brakeley Gift Room, which has enjoyed good summer trade since reopening earlier this year.
David and Wendy Cobban said it was the perfect way to celebrate the first anniversary of the shop, which was damaged just three months after they first opened.
Mr Cobban said: "We were delighted that she came in. It is a two-way thing for us, not just recognising those that have been through it and back on their feet but also those that aren't."
Bryn and Marilyn Wayte, hope their beloved store, Deeside Books, can reopen at the start of 2017.
Mrs Wayte said it was "lovely" that the Queen had shown so much interest when they met face-to-face yesterday.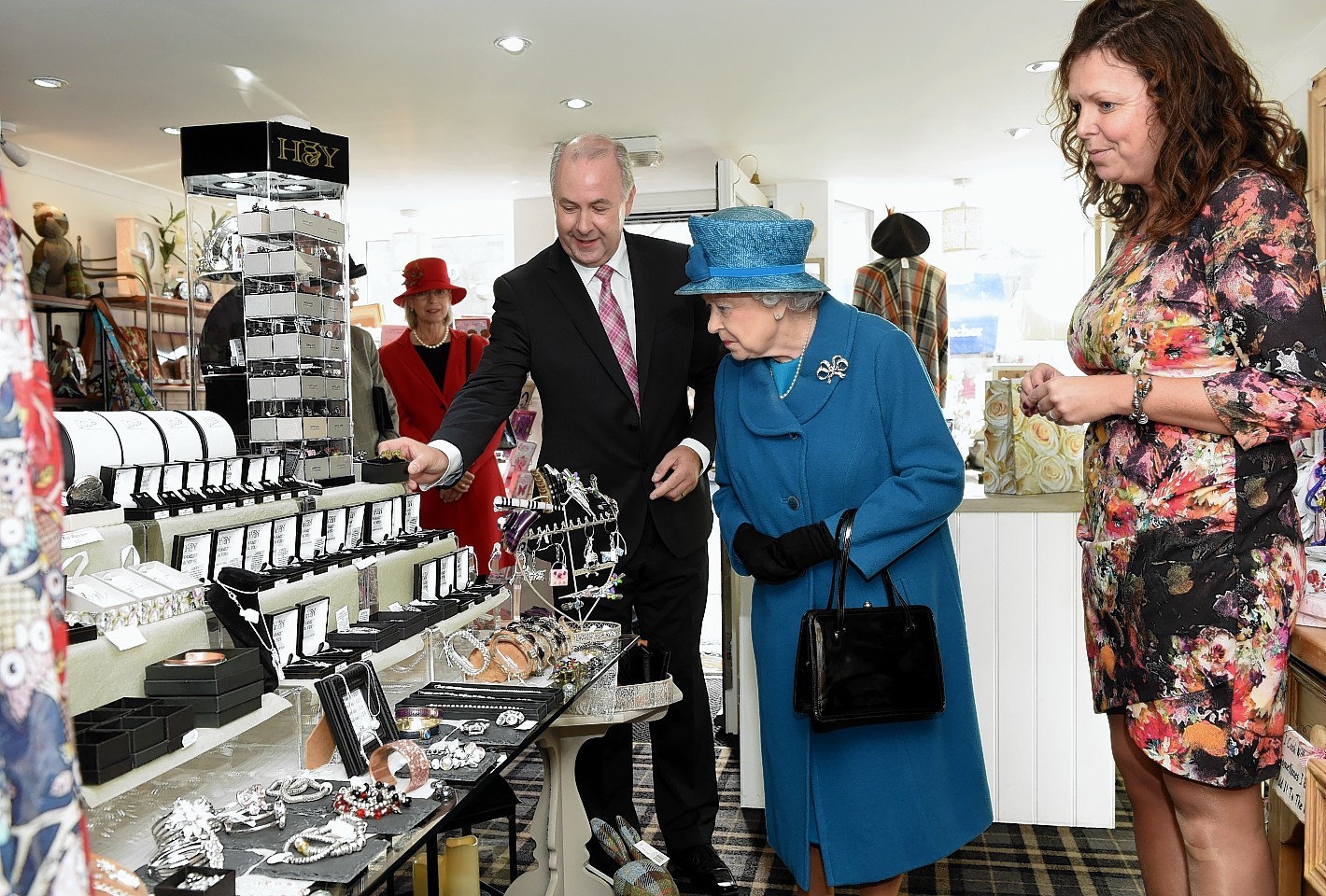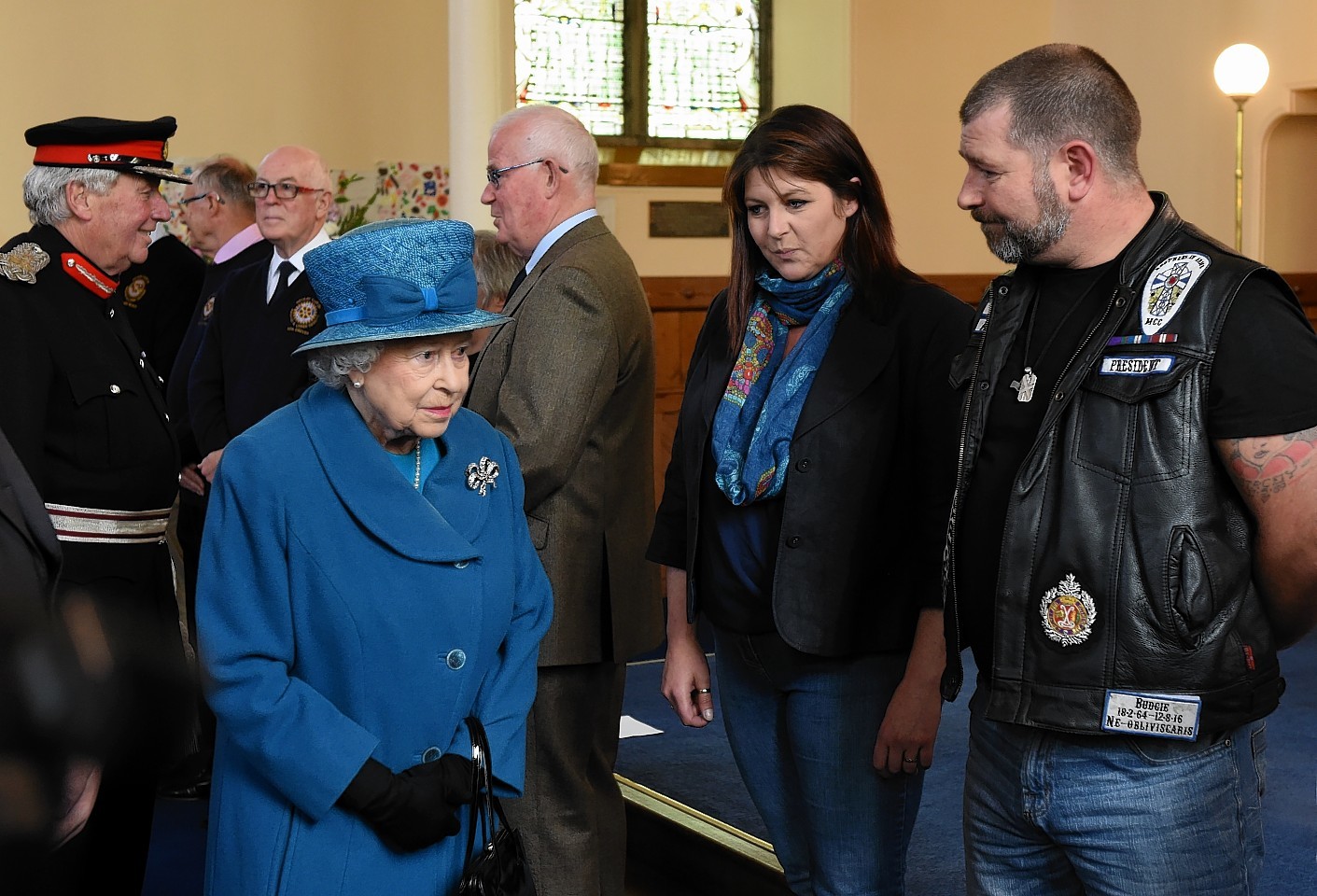 Mr Wayte added: "She'd heard we'd lost a lot of books, which we did, we lost over 8,000 books. We are hoping that most of the building will be finished by the end of the year."
Outside Glenmuick Parish Church, in the heart of the village, the Queen met some of the emergency responders who dealt with the immediate aftermath of the floods.
Local police officers and firefighters, along with Aberdeenshire Council officials lined up outside the kirk to shake hands with the monarch.
Afterwards, with the sun shining, she was given a tour inside the church by minister David Barr.
The Queen took particular interest in a stained glass window dedicated to the church in memory of butcher, Michael Sheridan, following his death in 2006.
The display depicts Ballater from the River Dee and Royal Bridge, described by Rev Barr to the royal as a "river of life and resilience".
Within the church she met a number of local flood victims, as well as members of the rotary club and Victoria and Albert Hall committee and a number of volunteers from the Ballater Charitable Chiels.
Aboyne, Upper Deeside and Donside councillor, Peter Argyle, was among those that spoke with the Queen outside.
He said: "We talked about the tremendous community spirit in Ballater. I understand she asked to come and visit because she is interested in what has happened to Ballater and it showed."
The Queen then had a look at the work being done to turn the former Co-op on Netherley Place into a Highgrove restaurant and tea shop named the Rothesay Rooms – the brainchild of Prince Charles.
After driving past Ballater Caravan Park, she finished with a visit to the village's golf club.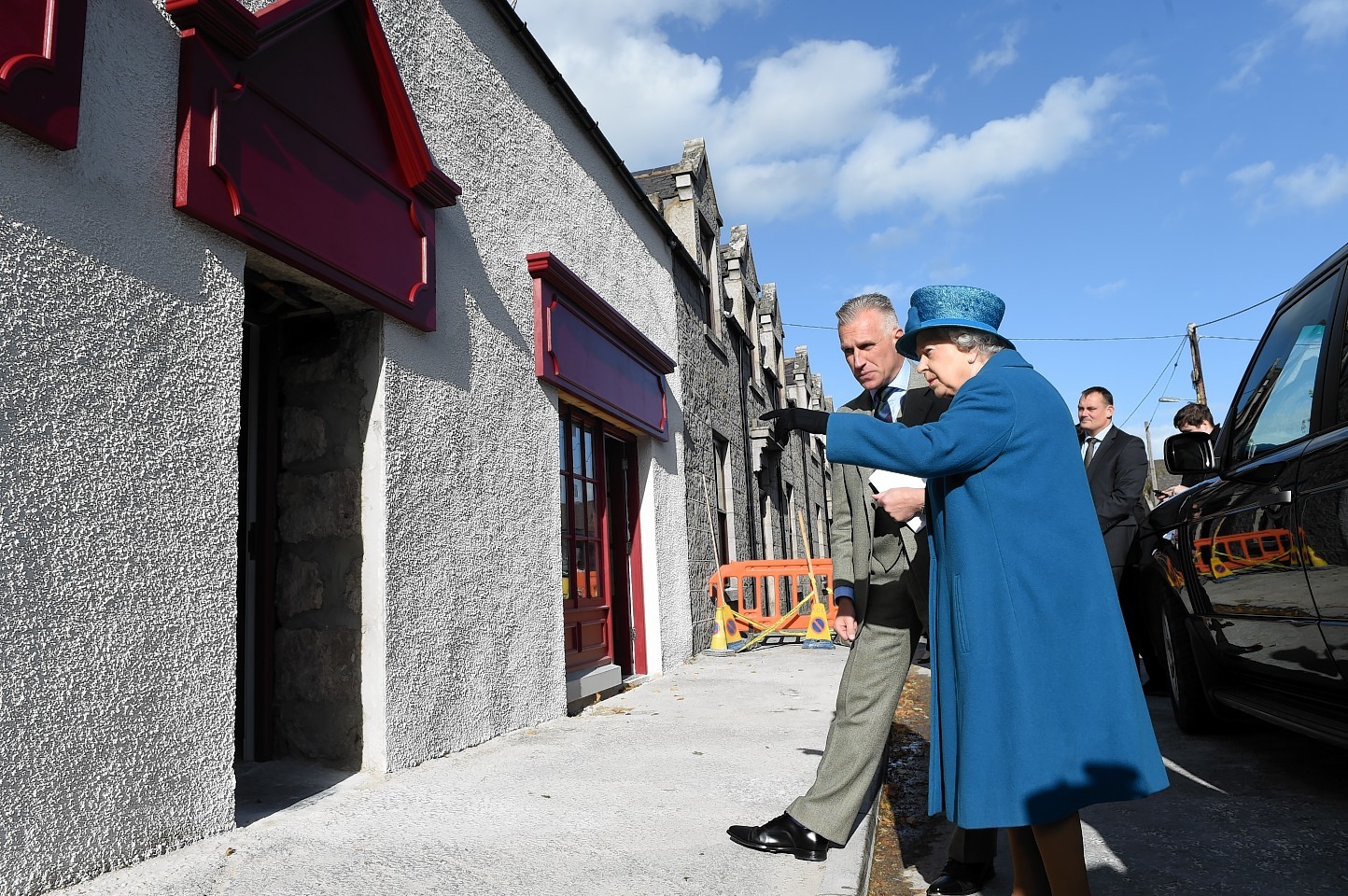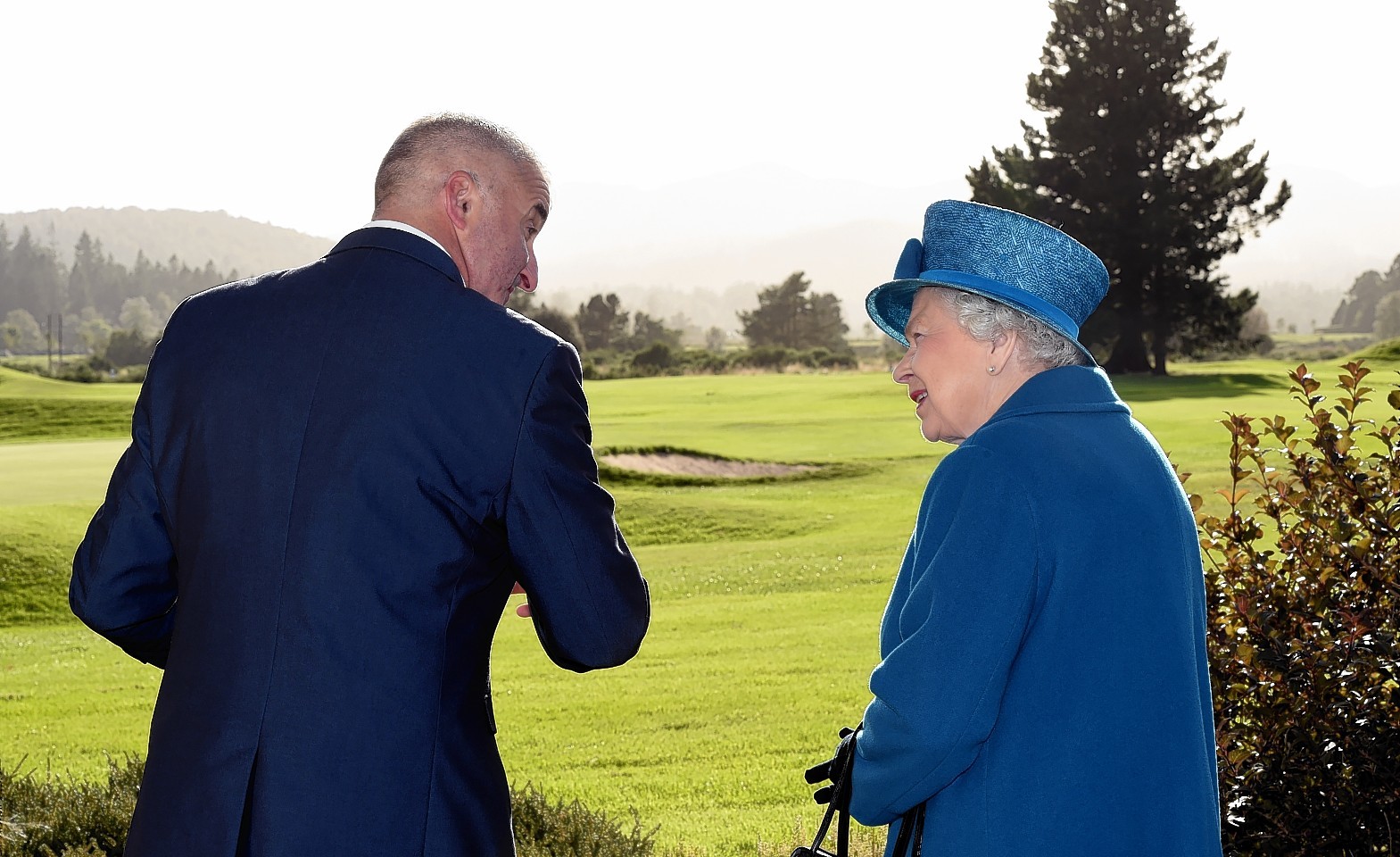 Golf club secretary Colin Smith said: "You can't have anyone better coming can you? It was a great day for the club. She was asking how the recovery had gone.
"She spoke to the river council members, golf course committee members, green keepers and members who had helped in the clear up."
Queen "surprised" flood victim still not home
An Aberdeenshire flood victim said the Queen was taken aback when told her family was yet to move back into their ruined home.
Josephine Hazley will not be home in her property on Ballater's Victoria Road until next year following the damage caused by Storm Frank.
The mother-of-five and her husband, Stephen, were visiting family in Ireland when they received a phone call to tell them their home had been flooded on December 30 last year.
She said it was a "privilege" to meet the monarch within Glemuick Parish Church yesterday.
Mrs Hazley said: "There are a few residents returning home. Unfortunately there are quite a few homes there still unhabitable.
"The Queen, I think, was a bit surprised we weren't back home yet and she asked about the damage and seemed genuinely concerned.
"She asked about the damage and how traumatic an experience it was. I am very privileged and honoured that she has come to speak to us all.
"You go through spells of feeling quite low.
"We lost photographs, things like cards I kept belonging to the children, there was a lot of very nostalgic possessions. I did shed a lot of tears.
"We'd love to return to our family home for Christmas but I don't think that is going to happen. I have to be realistic.
"However I do try to be patient and understanding. I realise there are lots of people who have been affected in our village and other places throughout Scotland."
Mrs Hazley praised the community for rallying around, and said she sure the Queen had noticed the special bond among locals.
She added: "There has always been a fantastic community spirit here. Sometimes out of crisis comes good. In all honesty the village now seems to have a closer bond.
"I think she did recognise it is something very special.
"We couldn't have got through this without the help we have received from the church, from the local voluntary organisations and local residents."