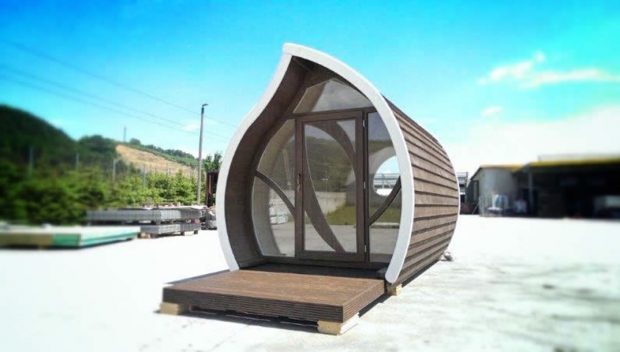 An initiative to help kick-start a luxury camping business in the north-east has been awarded more than £30,000 of funding.
Buchan Development Initiative has been handed Scottish Government cash to install three high-quality glamping pods at Aden Country Park in Mintlaw.
North Aberdeenshire Local Action Group will also provide half of the £33,548 needed to realise the project.
It is hoped the scheme will help revitalise tourism in the north-east and open up new markets to the park through encouraging glamour camping – or glamping.
BDI director Charlie Scott said: "Aden is the perfect location for walkers, cyclists, bird watchers and those seeking an outdoor experience.
"Aden Country Park has recorded the highest number of visitor numbers in the shire in 2015 with 298,368 recorded.
"Over the last two years, there has been an increase in inquires asking for rented accommodation at Aden Caravan Park. By providing sturdier glamping pods, we hope to increase income during the low season which will be re-invested in the area."
Duncan Leece, chairman of NALAG, added: "We are delighted to help make this project happen, and hope that the investment in this exciting project is the first of many in the area.
"I would encourage any business or organisation with a local development project in mind to get in touch."
NALAG has already been responsible for allocating £3.3million of EU and Scottish Government funds to community developments.
Businesses and community groups are eligible to apply for innovative and sustainable projects that meet local development strategy themes of place, connectivity, business competitiveness, better opportunities and co-operation.
A planning application for the glamping pods at Aden Country Park has been submitted to the local authority.