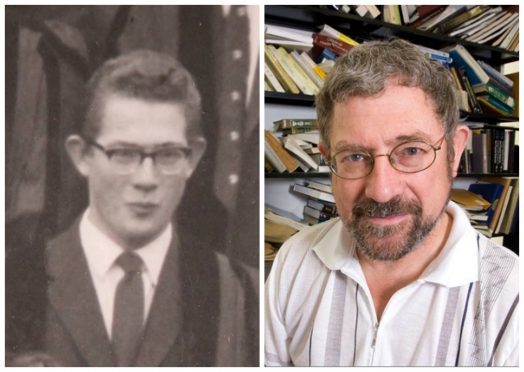 His revolutionary theoretical work has thrust Michael Kosterlitz into the global media spotlight as a Nobel Prize winner.
But it was more practical heroics which first brought him to the attention of the Press and Journal more than 50 years ago.
A childhood in the north east helped forge a love of the mountains which led to the young man taking part in many daring global expeditions.
One trip to the French Alps in July 1965 could easily have ended in tragedy, however, if the then-22-year-old had not shown great courage.
Caught in a raging blizzard 11,000ft up on the Glacier de Geant, he had to think quickly when his companion collapsed from exposure.
The Press and Journal reported at the time that he made the 25-year-old comfortable then battled for five hours through 100mph gusts to a rescue hut to summon help.
His father – notable Granite City medical scientist Hans Kosterlitz – told the paper at the time: "He never tells us what he is going to do in case we worry too much."
Within just a few months, it was reported that the young Cults climber was off to the Andes aiming to scale some unconquered peaks.