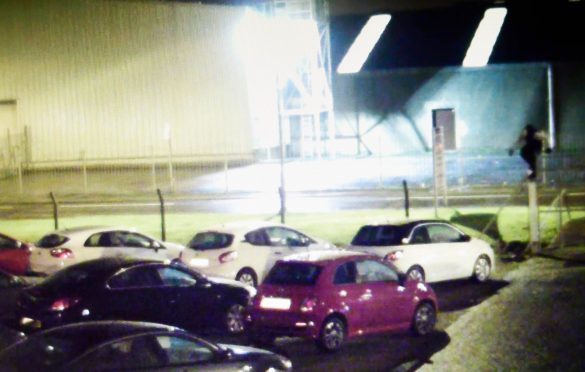 Vandals have targeted a north-east car garage, causing thousands of pounds worth of damage – again.
Murray Motors in Fraserburgh has been a fixture in the town for the past 30 years, and is regularly targeted by vandals who scratch the paintwork of its fleet of cars.
The latest attack on the family-run business, owned by Avril and Gordon Murray, involved seven more vehicles being damaged.
Last night Mrs Murray slammed those responsible, and called for anyone who may know the culprit to contact the police.
"We're going nowhere," she said.
"That's what they want. It's all about business interruption.
"Every year, or every other year something happens, and it's starting to grind us down a bit now."
She said the person responsible as being picked up on CCTV on the night of the latest attack.
The images show him sitting in the rain on South Road, wearing a black body warmer, before jumping over an 8ft fence to cause the damage.
"Someone must have seen something," she added.
"They must have been wondering what a guy was doing sitting in the rain – it would look odd.
"It's not a customer of ours with a grudge. We've never had any grievance with a customer."
Mr Murray said: "This has been going on for 14 years and we're onto 61 cars having been damaged. It's been a long, drawn out thing.
"We're kind of desperate to get it resolved."
Police have appealed for witnesses or anyone who may have information to call 101.
Constable Justine Griffiths said: "The garage is on the main road leading into Fraserburgh so it is possible a passing motorist may have seen something.
"We are appealing to anyone who saw anything unusual or suspicious or has any information to contact the police on 101."