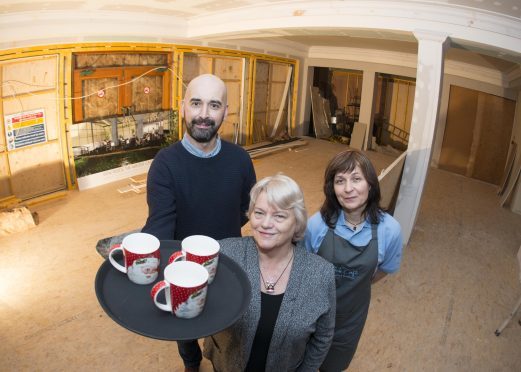 A well-known café in an Aberdeen park will re-open in the spring, following a renovation.
The facility in Duthie Park will have a bigger café area with large windows overlooking the park, a verandah with a covered area, a large new kitchen and serving area, new toilet facilities, and a spacious new gelato parlour which opens out into Fern House beside the pond in the Winter Gardens.
Infrastructure vice convener Jean Morrison said: "The refurbishments to the café will be a fantastic addition to Duthie Park which is already one of the most popular attractions in the city, with 44 acres of green space beside the River Dee and within walking and cycling reach of the city centre.
"The 134-year-old park had a £5million refurbishment re-opening in 2013, with funding provided by the Heritage Lottery Fund and Aberdeen City Council, which considerably improved its facilities.
"It is already an exciting place to go with lots to do for all the family and I'm sure the refurbishments to the café will make the park even more of an attraction."
The improved facility will be called The Park Café, and will have a similar interior to the café at Hazlehead Park.
A spokesman for Coffee Societea Ltd, which runs the Hazlehead Park café and will manage the new facility, said: "It will be fantastic to be open before the summer months and we're looking forward to bringing the same winning formula as we have at Hazlehead to Duthie Park.
"We are looking forward to getting the refurbishments finished and the café open as soon as possible."