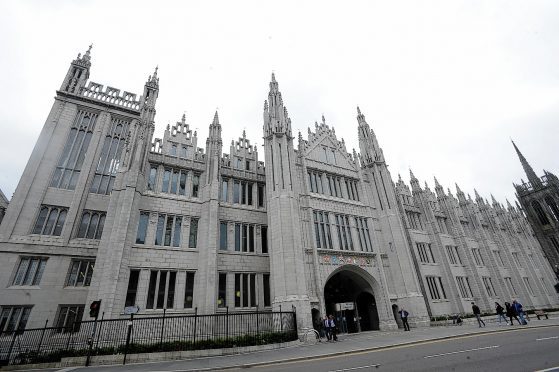 A string of landmarks in the north and north east of Scotland will join world-renowned buildings such as the Eiffel Tower in Paris, New York's Empire State Building and Sydney's Opera House in taking part in Earth Hour.
The latter initiative takes place on March 25, when organisations will switch off the lights at iconic buildings for an hour from 8.30pm to emphasise their commitment to tackling climate change.
In Aberdeen lights will be turned off at Marischal College, the Wallace monument and gardens, St Mark's Church and St Nicholas Kirkyard.
In Aberdeenshire, the council's headquarters, Woodhill House, Gordon House in Inverurie and Buchan House in Peterhead will all take part.
St Giles' Church in Elgin, Sueno's Stone near Forres and the Landshut Bridge in Elgin are some of the landmarks in Moray taking part.
In Inverness, the Castle, the Cathedral and the Ness Bridge will also be blacked out.
In the Highlands, the Spey Bridge in Grantown, Urquhart Castle, Eilean Donan Castle, Carrbridge Packhorse Bridge and Ruthven Barracks will also turn off their lights.
This is now the tenth year of Earth Hour, and other Scottish landmarks taking part in the scheme include Edinburgh Castle, The Kelpies and the Forth Rail Bridge.
Since 2007, more than 170 countries have taken part in the event.
Lang Banks, director of WWF Scotland, thinks the switch-off is important to draw attention to climate change.
He said: "Earth Hour is a great way to encourage people to start thinking about the effects climate change is having close to home, and also further afield.
"And it won't just be our iconic landmarks that will be taking part.
"It's always been very popular with the Scottish public, with thousands of schoolchildren and individuals and hundreds of businesses getting behind this massive global event.
"It's been the hottest year on record for the third year in a row and nearly one in six species are now at risk of extinction from climate change.
"The world is changing fast, so it has never been more important to show that you care – so sign up and switch off for Earth Hour."