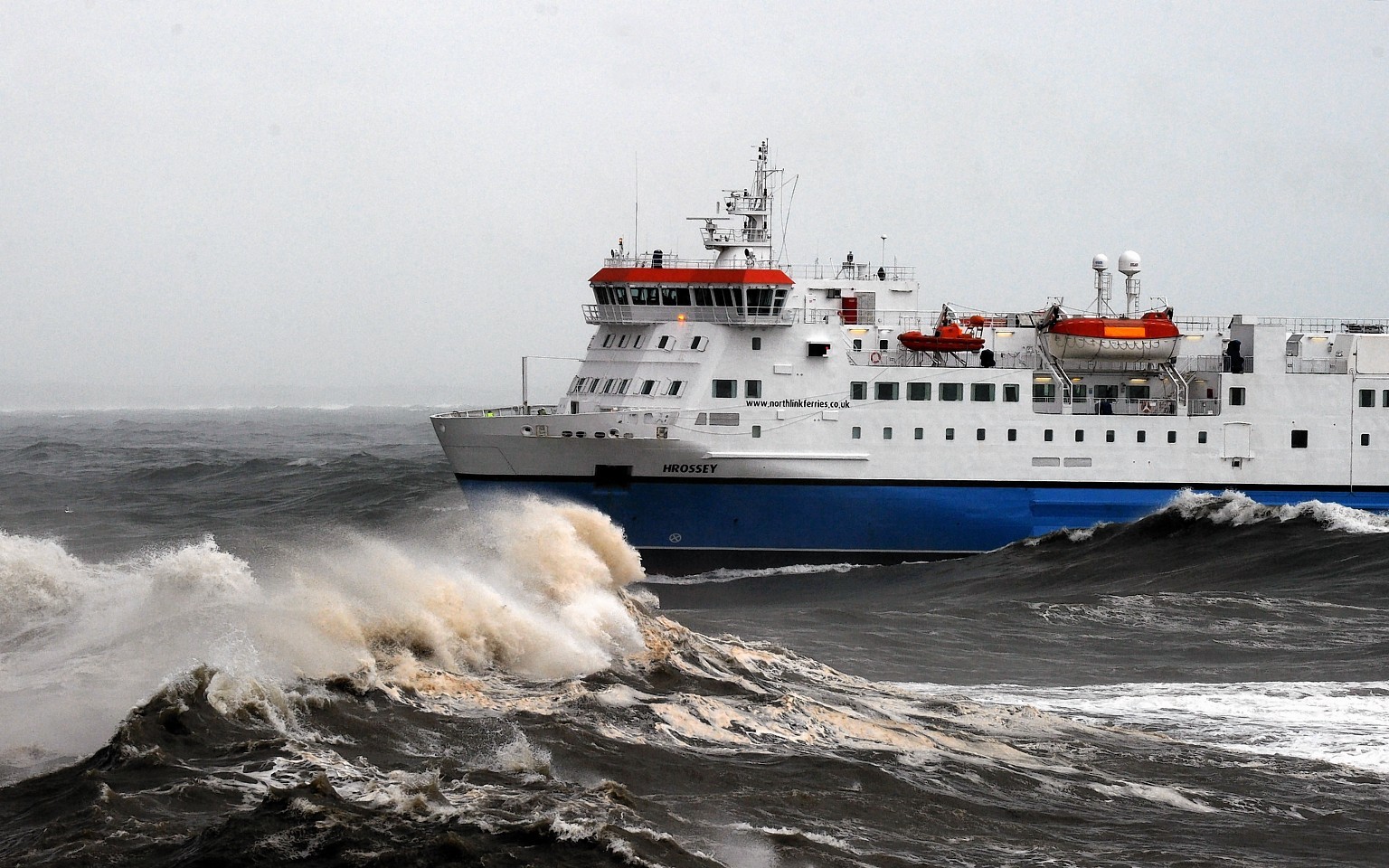 Health chiefs on Shetland were under fire last night over plans to start sending patients on a 12-hour overnight ferry for treatment in Aberdeen.
The move aims to save NHS Shetland £1million a year by cutting the number of unwell islanders being put on hour-long flights if they have to make the trip to hospitals in the Granite City.
But it was immediately criticised by "very concerned" Shetland MSP Tavish Scott, as well as Shetland Islands Council convener Malcolm Bell and the airline Loganair.
The health board decided by six votes to four yesterday to tell patients to make the trip by ferry unless there was a specific clinical reason meaning they must travel by air.
The local NHS expects to spend £2.7million on patient travel in 2016/17 – 6% of its core budget – under a set-up whereby people are primarily transported by air.
But council chief Mr Bell, who is also a health board member, said he thought it was important to "treat the cause and not the symptom".
"What about people who get released from hospital, go on the boat and end up spending 25 hours on the high seas?" he asked.
Questions have also been raised about allowing patients to book flights using the Scottish Government-funded Air Discount Scheme (ADS), which does not apply to businesses and public bodies.
Mr Scott, the Liberal Democrat MSP for the islands, said: "This proposal needs to be very carefully assessed both from patients' perspective, the impact on Loganair and the impact on public money being used to provide ADS financial assistance for Shetlanders flying south.
"The NHS cannot act without recognising the wider Shetland perspective."
Patients travelling by ferry would be given a cabin and, should they prefer to travel by air, can book themselves and claim back the fare up to the value of the ferry journey that the NHS would otherwise have paid for.
Exceptions will include children, pregnant women in their third trimester and those travelling for cancer treatment such as chemotherapy.
NHS Shetland chief executive Ralph Roberts said: "While this decision has been difficult, it reflects the commitment of the board to take the steps necessary for balancing our budget, while maximising the proportion of that budget we spend directly on clinical care."
He said work would continue to minimise the need for patients to travel at all, by offering more services locally and using video clinics.
Loganair managing director Jonathan Hinkles said it was "very disappointing" that NHS Shetland "has not engaged in the discussions between Loganair and NHS nationally" ahead of the renewal of its patient travel contract.
Mr Hinkles also suggested the "significant extra pressure" on the ADS budget meant it was "highly unlikely that there will be any cost saving to the public purse once the full implications of NHS Shetland's actions have worked through the system".
NHS patients account for around a quarter of passengers on Sumburgh-Aberdeen flights, but Mr Hinkles said it would be "premature to speculate" on whether it would cut the number of flights.