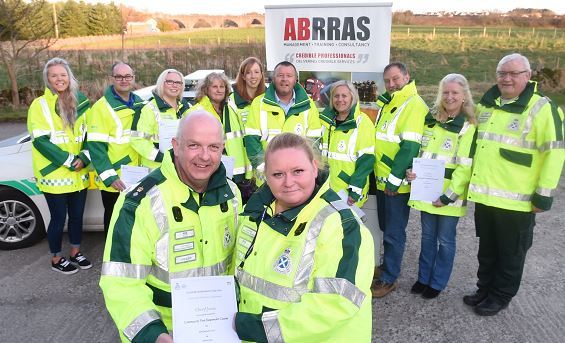 Joanne Warnock
Extra lifesaving support is now available in the Ellon area, after the formation of a new group of first responders, who are going live this week.
Volunteer Cheryl Jones has set up the organisation which has so far recruited a dozen fully-qualified members in response to a call from the ambulance service last year for greater coverage in the area.
The group consists of many different ages and people from all types of backgrounds, including lifeguards and a midwife.
Speaking yesterday, Mrs Jones praised the quick response to her call for support and said: "I think I posted online, looking for volunteers in September or October, and the turn around since then has been really quick.
"We have 12 fully-trained responders at the moment, with three going through training – so we should have 15 pretty soon. This is a bigger size than usual. We will be covering Ellon plus a 10-mile radius – although there is no set distance."
First responders are regular members of the community who receive special training to deal with potentially life-threatening situations while waiting for an ambulance to arrive.
Given the fact the volunteers live in the community they serve, they can often be at the scene of a call-out more quickly than ambulance staff.
The responders received their certificates from the Scottish Ambulance Service for Grampian north-east head, Euan Esselmont, and now join the ranks of other north-east groups such as those in Newmachar, Inverurie, Stonehaven and Pitmedden.
A spokesman for the service said: "If you want to become a community first responder, you will be trained in a wide range of emergency skills, and use specialised equipment, such as automatic defibrillators and oxygen therapy.
"You will then be able to provide an early intervention in situations such as a heart or asthma attack before the professional ambulance crew arrives."
For more information, go to : www.scottishambulance.com