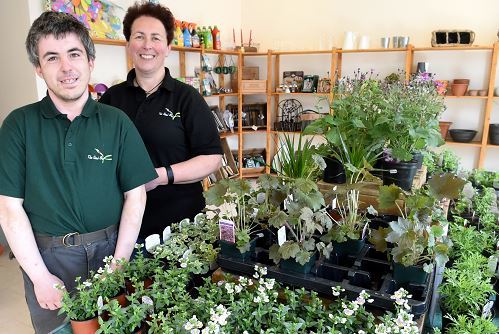 A north-east social enterprise has opened a new shop and cafe after receiving a cash boost from First Port with a £16,000 sustainability grant.
The Seed Box has been based in the walled garden within the Ballogie Estate since Belinda Rowlands started the initiative four years ago.
It provides employment and training for workers with special needs or mental health problems.
Now the not-for-profit business has branched out into sales and has opened a garden shop and cafe in Kincardine O' Neil to sell excess garden produce and accessories.
Hundreds of people attended the opening event at the weekend and manager Mrs Rowlands hopes the interest will continue.
She said: "We are going to try out the shop for a year and see how it goes. All our profits and ploughed back into the business – the shop is just another learning experience for all our co-workers."
The shop stocks a wide variety of plants and vegetables which have been grown at the walled garden.
Mrs Rowlands said that this was the next logical step for the team, adding: "We started growing vegetables as a healthy eating initiative for all the guys, but we soon had too much just to eat ourselves.
"We started selling it at the local farmers market, but with that being only once a month – we thought we would take this chance when the shop became available and were also lucky enough to get the First Port builders grant."
The Seed Box will be holding an open weekend on May 20 and 21 at the walled garden, Ballogie Estate between 10am and 4pm for anyone wishing to find out more on what they do.