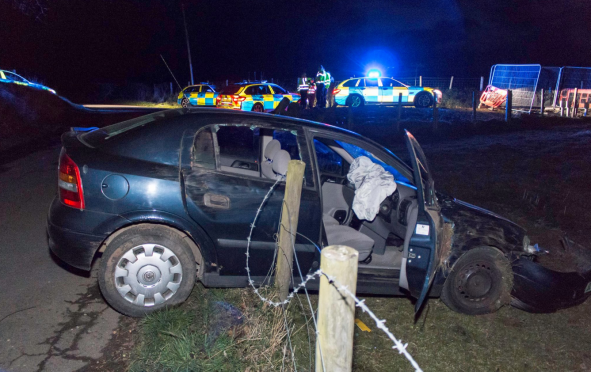 A car was left crashed into a fence last night following a police pursuit on the A90.
A blue Vauxhall Astra was left in the wire fencing with smashed windows and a deployed air bag on the outskirts of Marykirk.
A strong police presence was reported in the area with at least three service vehicles spotted at the scene.
Police Scotland confirmed this morning that two men had been detained in connection with the incident after a vehicle failed to stop for officers.
It is not yet clear if anyone was hurt in the incident.
A spokeswoman for the force said: "Two men have been detained in connection with an incident whereby a vehicle failed to stop for police yesterday evening."
She added: "Enquiries are ongoing."