More than 40 drivers in just 24 hours were caught defying a ban on driving through a controversial Aberdeen bus gate.
The 41 vehicles were photographed going through the Bedford Road bus gate, which only buses, cyclists and emergency services are allowed to use.
The gate is guarded by a camera placed by the council. Driving through the gate without permission will incur a £60 fine, although the council will accept a payment of £30 if it is made within 14 days.
One driver of a grey Audi was seen trying to avoid the camera by mounting the kerb and going around the gate, while an Arnold Clark van was spotted driving through the barrier and then coming back through again seconds later.
Two lorries, one from B&Q and one carrying a shipping container, were also caught flouting the ban.
Other vehicles were spotted doing U-turns in front of the traffic restriction.
In total 31 cars, eight vans and two lorries were spotted passing through the bus gate.
The controversial installation has been in place since last June, with the camera being in effect since the end of July.
In the first nine months of operation, more than £1.3million in fines were racked up by motorists.
The gate was put in place after the opening of the £22million Diamond Bridge nearby to prevent motorists from cutting through Bedford Road to get to the new crossing.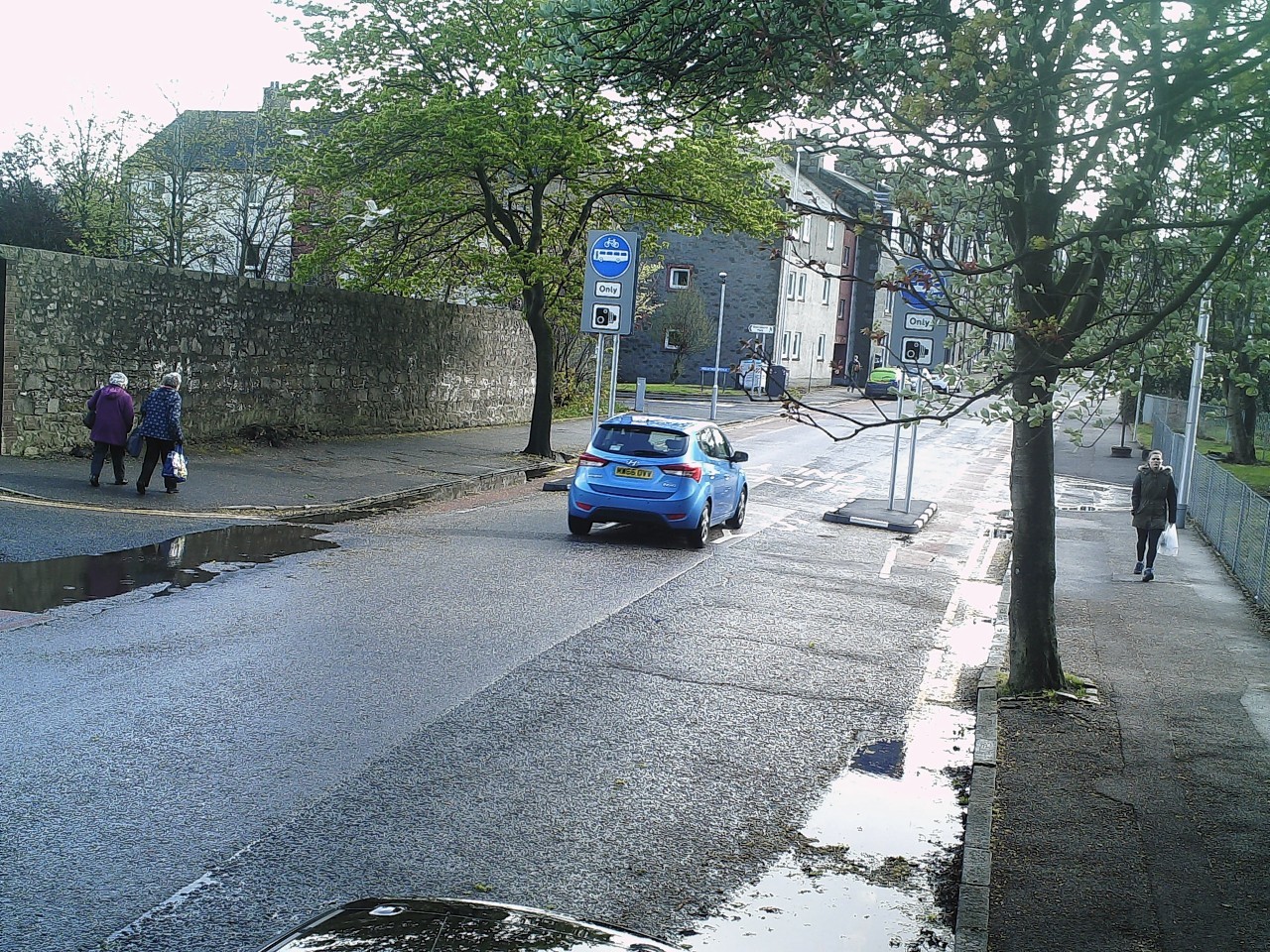 But, complaints have been made about the lack of distinct signs on the approach informing drivers they are not allowed access.
An Aberdeen City Council spokesman said: "We would encourage motorists to observe the restrictions in place.
"The Bedford Road bus gate is monitored in both directions by a fixed camera which is operational 24 hours per day, seven
days per week.
"The restrictions have been well publicised, both in advance of the changes and since their introduction, and signage is in place advising motorists of the regulations."