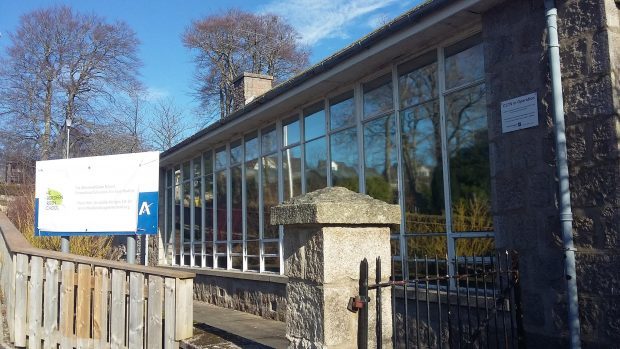 An independent school which provides "alternative" education has taken possession of an unused council school site.
The Aberdeen Green School, which opened in 2014 after the closure of the Waldorf Steiner school has moved into the building in Drumoak.
The £7,800-a-year fee-paying establishment was previously based in the grounds of The Den and The Glen, formerly Storybook Glen, and currently has 10 pupils, aged between 12 and 18.
Founding director, Diane Elliott, said they have taken on a one-year lease for the building and "will see how it goes".
Mrs Elliott explained that the school is geared toward getting young people ready for life after school and offers students core subjects, including English, maths and physics.
Adding that the school aligns itself with the new national curriculum for excellence, Mrs Elliott said: "Our students really look into the area they're interested in.
"It's all about them being resourceful and self-driven. When they leave school, they will be ready to take on their own projects."
"We have witnessed how students thrive within our environment and I am passionate about helping young people find their own path – that is why I created the school in the first place."
Mrs Elliott took steps to establish the school after being prompted by other parents.
And she added: "They knew that I had founded my own small independent school in Los Angeles for international families who wanted the British curriculum – so they thought I would be good for the job."
"We have a mix of pupils who were previously at the Waldorf and some that have been in mainstream [schools], but have found it wasn't for them."
The school offers a flexible exam programme which gives students the opportunity to sit exams at a "time that suits their individual learning progression".
Mrs Elliott said: "This will allow time to explore interests and to take exams earlier if ability level allows, or to defer exams until the student is ready.
"This arrangement ensures a learning plan which is tailored to the specific needs of each student."