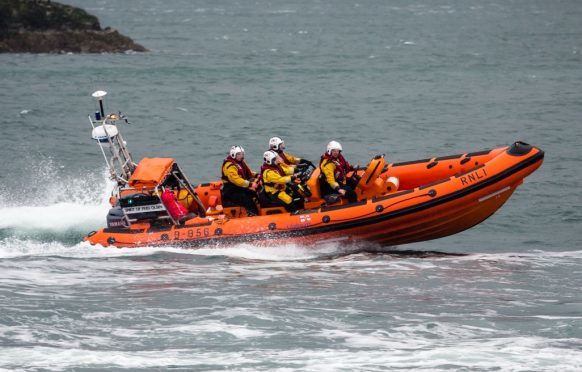 A lifeboat team was sent to rescue a man who fell 20ft and injured his head at a north-east riverbank tonight.
The man fell at Brig o Blagownie shortly before 10pm, cutting his cheek and sustaining other cuts and bruises.
Police were sent to the scene and HM Coastguard crew from Aberdeen was also summoned.
A spokesman for HM Coastguard said: "Aberdeen's all weather and inshore lifeboats both launched at 10.30pm this evening to reports of a person at risk on the shoreline having fallen on the north side of the River Don at the Brig o Balgownie.
"At an extreme low tide, the inshore lifeboat was unable to approach the casualty and the all-weather boat's smaller 'Y boat' was launched to assist."
"The person reported to have been at risk is understood to have been helped to safety by shore based Coastguard volunteers.
"The Aberdeen lifeboats have been stood down and returned to station."
A police spokesman added: "The man who fell is talking but he's sustained a head injury that was bleeding."