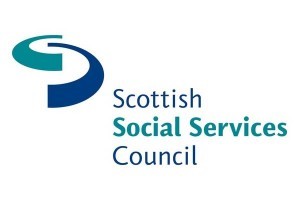 A nursery supervisor has been accused of shouting at children, snatching their belongings and forcing them to stay outside in the cold.
Laura Taylor will face a seven-day Scottish Social Services Council hearing next month over claims of misconduct while she worked at Kingswellies Nursery at Prime Four, Kingswells.
Its panel will determine whether the claims are true and, if so, if Ms Taylor is fit to practice.
She is accused of five separate allegations between May and August 2015 which, if proven, will amount to breaches of the code of conduct.
It is claimed that on August 26 that year, Ms Taylor shouted "stop it" at a child who was sprinkling sand on the floor.
She is also said to have pulled the boy by his arm with "such force" that he was lifted from the ground then fell over.
Later that day, the supervisor allegedly told the child "you are doing my head in."
The same month, it is claimed Ms Taylor excluded two children from the table while others were eating their lunch at it, shouting "no, you are not getting it."
The Scottish Social Services Council report contains claims of three incidents relating to a boy known as "Child DD".
In June 2015, Ms Taylor allegedly "snatched" a dummy from his mouth and, on separate occasions, took his comforter away and "forcefully" took the child from the arms of one of her colleagues.
It is also claimed that she shouted at a boy who was climbing on a table, grabbed him and "placed him firmly" on the ground.
At the hearing, the panel will also investigate allegations that the supervisor prevented nursery children and staff who were outside from coming back indoors.
This was despite staff telling her that "the children were cold and distressed."
Kingswellies Nursery director Kerry Robertson said: "We confirm Laura Taylor was employed by Kingwellies Nursery for a short period, and her contract was terminated on September 2, 2015."
The SSSC hearing at Compass House, Dundee, will begin at 10am on Thursday, December 7 and conclude on December 15.