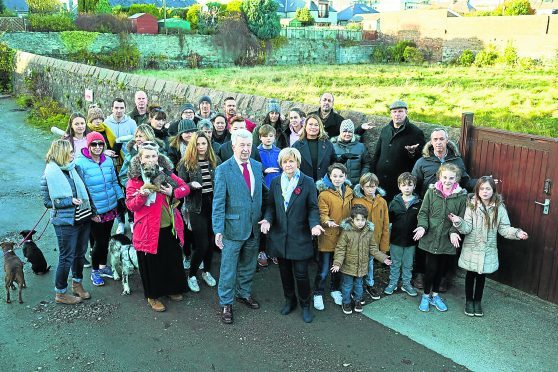 An Aberdeen community has been given eight months to become the first in the north of Scotland to claim private land as its own.
Earlier this year a trust was set up to take over Bonnymuir Bowling Green, which was closed in 2015, and turn it into a market garden and cafe.
The group applied to the Scottish Government, asking for the rights to the land to be transferred under new community buyout powers.
While this process has been in use in rural Scotland, it was only made available to urban areas in 2015 – with just one successful application so far at a church in Edinburgh.
Last night it was confirmed that the ministers have decided to enter the land as a community interest, and gave the group until August 20 to conclude the purchase.
It initiated the buyout process claiming that the trustees of the Bowling Club had refused discussing community ownership.
But the trustees said this was because they had already been courting a private buyer.
Since the application, the trust has received backing from city council co-leader Jenny Laing, Conservative MP Tom Mason and Labour MSP Lewis Macdonald who said at the time: "I am calling on the Scottish Government to act in line with the best interests and the wishes of local people."
SNP MSP Kevin Stewart said: "This will be welcome news for the folk in the trust who are working hard to make sure this land is retained to benefit the local community.
"There is of course a lot more to do and the countdown is now on for them to get a ballot of the community and a business plan together by August 20.
"I am a great believer in empowering communities and I hope this good news encourages more groups to seriously consider applying to register community interest in land which could benefit their local area."
The community trust did not want to comment until it has received further legal advice and the terms of the buyout, which are expected to be confirmed within the next week.
The solicitor for the bowling green trustees could not be reached.