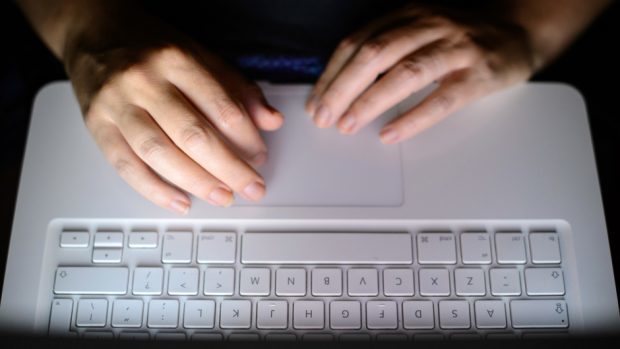 Aberdeen City Council has refused to reveal whether any councillors have been using their taxpayer-funded devices to watch pornography – claiming it is in the "public interest" to keep it secret.
Officials blocked a freedom of information request from the Press and Journal asking whether any inappropriate material had been found on mobile phones, tablets or computers.
The SNP opposition leader said voters would rightly expect to be told if the electronic kit they had paid for was being misused.
But other parties declined to join the call for breaches of council rules to be made public.
Theresa May this week sacked her closest cabinet lieutenant Damian Green after he was found to have lied about explicit images on his Commons computer.
His dramatic departure renewed focus on claims of sexual harassment and other inappropriate behaviour in politics – as an activist who accused him was found by an investigation to be "plausible".
Meanwhile former Moray councillor Sean Morton is awaiting sentence after admitting having a stash of photographs of naked children, despite having maintained his innocence throughout May's local election campaign.
At present there are 43 mobile phones used by councillors for work.
However, when asked whether any inappropriate material had been discovered on them, or other official electronic devices, the council said answering would breach data protection laws.
In response to our request, it said: "Aberdeen City Council is unable to confirm or deny whether it holds information in relation to these questions, as Aberdeen City Council consider that for it to do so would be contrary to the public interest."
SNP opposition leader Stephen Flynn dismissed the reasoning and called for a rethink.
"Given the gravity of the information being requested I would have thought the answers to be very much in the public interest," he said.
Others however held back from calling for any breaches to be revealed.
Ian Yuill, the leader of the Liberal Democrat group, said: "It's important the council has robust systems in place to ensure that people who use its equipment, whether it be members of staff or councillors, don't use that equipment to access pornography or other inappropriate material."
The Conservatives – the largest political group on the authority – declined to comment altogether and the party's Labour coalition partners said only that it was "a matter for the chief executive."
A Cabinet Office inquiry found Mr Green, the first secretary of state, breached the ministerial code by twice giving "inaccurate and misleading" public statements over whether or not pornography had been found on his parliamentary computer during a police raid on his office in 2008.
Mr Green has repeatedly maintained that he did not use his computer in parliament to look at any sexually explicit material.