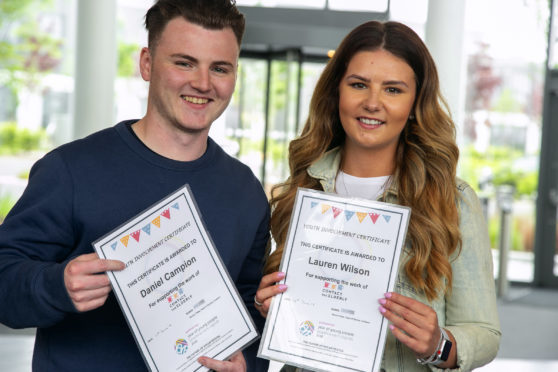 A young Aberdeen accountant has been rewarded for her work with a charity which combats loneliness.
Lauren Wilson is a volunteer driver with Contact the Elderly.
Miss Wilson, who works at Anderson Anderson & Brown (AAB), picked up a young involvement certificate at a recent event.
And her boyfriend Daniel Campion, who also works for the charity, was also rewarded.
Contact the Elderly provides transport to events for socially isolated older people, such as an afternoon tea.
AAB runs an initiative to encourage staff to support north-east charities, which is how Miss Wilson got involved.
The 24-year-old said: "I just love it and have developed a good relationship with the ladies I take to the parties.
"Everybody has got such an interesting story to tell, it's really quite fascinating.
"It's such a small amount of time to give but it means so much to them."