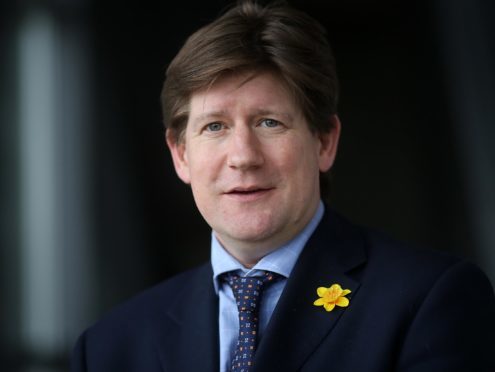 A north-east man who has had to wait more than a year for treatment for a painful condition has finally been given an appointment – after writing to Nicola Sturgeon.
Hugh Falconer, from Sauchen, suffers from Dercum's disease and has required regular procedures to ease his pain since he was a teenager.
The 67-year-old said it has become harder recently to secure an appointment for treatment – and has now been waiting 56 weeks since his initial referral in March 2017.
He decided to write to the first minister to raise concerns that the Scottish Government's 12-week waiting time guarantee, which is enshrined in law by the Patient Rights Act (Scotland) 2011, is effectively "worthless".
And Mr Falconer has now been told his procedure will go ahead next month.
He said: "I've got mixed feelings at the moment. I think it's an important message to get out to the first minister that the Patients Rights Act is not working and in fact is being totally ignored by NHS Grampian anyway. It's a mess.
"The worrying thing is how long will I have to wait the next time. And there will be a lot more people in my boat."
Alexander Burnett, Scottish Conservative MSP for Aberdeenshire West, said: "This case is a particularly bad example of a patient who has been completely let down by the 12-week waiting time guarantee.
"My constituent is certainly not alone. Figures show there are thousands this year in Grampian who have not been treated within the guaranteed time.
"It begs the question of whether this pledge that was enshrined in law by the SNP has any impact at all on decisions taken by health boards."
An NHS Grampian spokeswoman said: "We have already spoken with Mr Falconer and he now has a date for his procedure.
"We completely accept that his wait was well beyond what we would want for our patients and have apologised for any distressed this may have caused him."
Health Secretary Shona Robison said: "We welcome the news that Mr Falconer now has a date for his procedure, but long waits like the one he experienced are clearly unacceptable.
"That is why we have provided an additional £50 million this year to reduce treatment waiting times.
"That includes almost £5 million being provided to NHS Grampian, which is making every effort to provide patients with high quality healthcare."