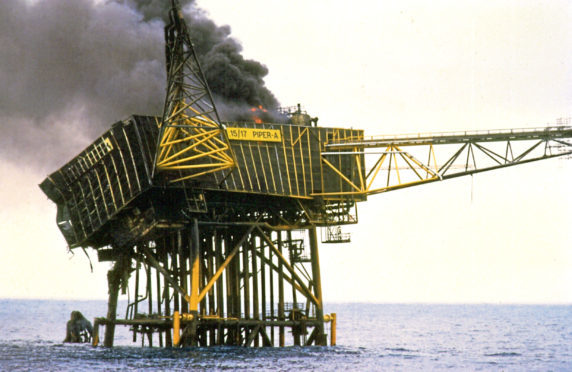 One of the key questions posed repeatedly in the decades since the Piper Alpha disaster is: could it happen again? The head of a leading safety group and a senior trade unionist give their verdicts.

Les Linklater: 'We must believe that everything we've done would never result in the loss of 167 lives again'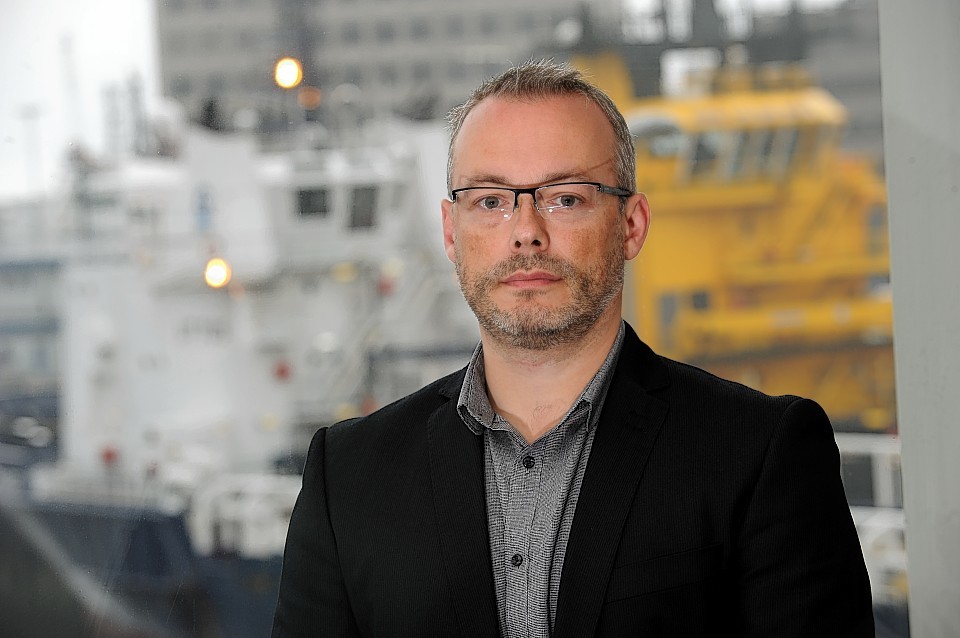 The executive director of Step Change in Safety says the industry "must believe" that a Piper Alpha-scale disaster could never happen again in the North Sea.
Les Linklater has been reflecting on the work that has been carried out in the 30 years since the tragedy.
He believes that, while hydrocarbon releases do still happen, the safety standards in place now must mean that there could never be such a huge loss of life offshore.
He said: "Can another Piper Alpha happen? We must believe that everything we've done would never result in the loss of 167 lives again.
"You must believe the answer is no. Everything we've done through the safety case regulations, the design of offshore installations, etc, gets us to the point where technically we're far better in terms of the mitigation of consequences.
"The loss of containment of hydrocarbon, which is ultimately one of the factors in Piper Alpha, still happens.
"While it is unlikely that a hydrocarbon release would result in a fire or explosion, there remains the possibly that could happen.
"I think the consequence would be different, and I have to believe that the work we've done supports that."
A recent report from the Health and Safety Executive stated that there have been several hydrocarbon releases in recent years, coming "perilously close to disaster".
While he believes it is unlikely to lead to the same scale of life lost, Mr Linklater feels it is right for the industry to stay on their toes.
The best way to approach it, according to the head of the industry safety body, is to maintain a sense of "chronic unease".
By that, he means there must never be a sense of complacency in the pursuit of an improved safety culture.
Mr Linklater added: "Each hydrocarbon release is one too many. While a release may not result in anything like a Piper Alpha-level event, it does give us the opportunity to say it's too many and there is room for improvement. I think we have to be careful.
"Chronic unease is good, fear is very different. I think to have that sense that it could happen is good but to be in a point of scaremongering I don't think is helpful for the workforce and families.
"Ultimately, we all take the safety of our people incredibly seriously. That's about saying we will continue to do our very best to make it better, with the belief that what we're doing is improving it."
While the industry reflects on 30 years since Piper Alpha, Mr Linklater said it is equally important to ensure the next 30 are safe and successful.
Some of the challenges that brings is imparting on the next generation the scale of the tragedy and the work that has been done to improve the safety regime since.
He said: "In a mature basin with the history that we have, how do you set the next 30 years up for success? How do we ensure that a young person, perhaps as young as 18 going offshore for the first time has some of those lessons instilled in them and that understanding?
"Many of us we grew up in or immediately after the legacy of Piper Alpha.
"For the next generation it is how we communicate the benefit of an improved safety culture, the benefit of improved safety case regulations and that consequence of all the work we've done came as a result of a tragedy.
"While you don't necessarily want to dwell on that, you do want them to understand that they have a role in ensuring it never happens again."
Pat Rafferty: 'We should have learned something and it doesn't look like offshore employers have'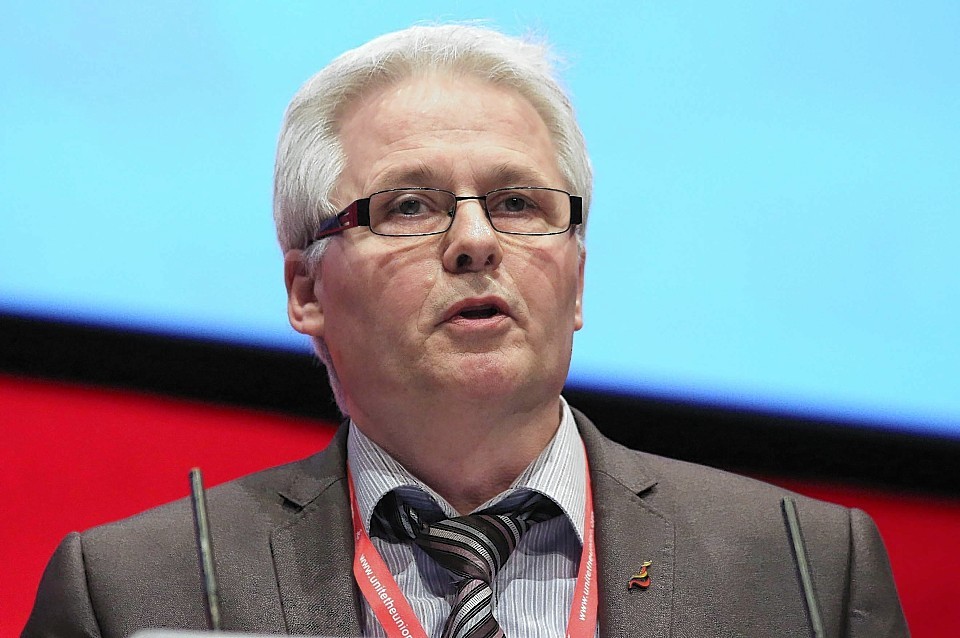 Pat Rafferty, Scottish Secretary of the Unite trade union, says he does not believe employers have learned enough from the disaster.
In fact he fears things are now heading in the wrong direction from the perspective of worker safety.
The Cullen report "should have led to significant changes in the oil and gas sector that would protect workers in the future and make the industry safer," he says.
"Instead, 30 years on, we have witnessed an industry that is driven increasingly by cost reductions, with corners and jobs being cut to save money.
"What is more disgraceful is that we now know that Piper Alpha could have been avoided.
"The accident was caused by cost-driven decisions. And when costs become more important than safety, Piper Alpha shows that the result can be catastrophic.
"Unite remembers those that were lost on Piper Alpha. They serve as a reminder that corners must never be cut and that the job done by workers in the North Sea is one of the most dangerous around. But we also remember those who were left."
He cites the ongoing concerns of a survivor who told him he wanted to remain anonymous "for fear of being blacklisted under Not Required Back (NRB)."
"This is where workers who raise issues around health and safety find there is no more work for them", said Mr Rafferty.
"This fear of speaking out is another damning indictment of the culture which still exists and shows employers have learned little from Lord Cullen's report.
"As a young man just starting his career offshore, he was working on the Sedco 714 Semi Sub Drilling Unit the night tragedy struck.
"He recalls radio communications coming out over the airwave channels and everyone tuned in to listen for updates on Piper Alpha and this still haunts him.
"He can recall friends lost. His own neighbour lost her husband, which left their children without a father. Partners, husbands, fathers, grandfathers and brothers, all lost.
"The tragedy has left a lasting legacy.
"The sad thing is he believes it could happen again.
"He speaks about a lack of communication today. Of low morale and the intense work pressures that are leading to safety-critical work being missed. But we now have an added risk: inexperience.
"The loss of so many experienced workers; some who died that day, others who have left the industry either through redundancy or because they are disillusioned about the way the industry is going, has created a tier of workers with less experience of dealing with the everyday pressures of such a safety-critical and harsh industry."
That situation, he believes, is being further worsened by the recent introduction of three-weeks-on and three-weeks-off shift rotas.
He said: "That will only add to the pressures on workers.
"A recent report by Robert Gordon University for the Offshore Contractors Association (OCA) highlights the mental and physical exhaustion felt by those on the newer three-week shifts.
"It also raised concerns about the impact on workers' wellbeing, and blamed the change for making health issues worse.
"We must never forget the lessons of Piper Alpha.
"But 30 years on, we should have learned something and it doesn't look like offshore employers have.
"The Workers' Memorial Day has a strapline: remember the dead, fight for the living. We do remember; we will never forget.
"But we must also continue the fight to make sure the industry is as safe as it can possibly be to ensure workers can return home at the end of their shift."
---

To follow more of our special Piper Alpha 30th anniversary coverage, click here