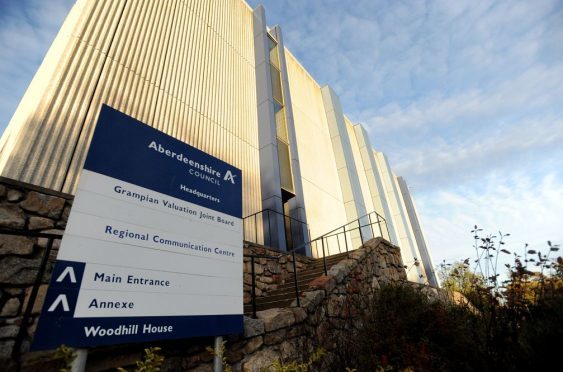 A new exhibition detailing the whaling history of Peterhead will launch in the north-east town this weekend.
The exhibits have been created by a group of adults with learning difficulties over the past six months.
Colourful paintings, collages and a large six metre long papier-mache whale will form part of the displays at the Arbuthnot Museum.
The Buchan Day Opportunities member artworks tie in with the Inuit artefacts in the building.
---
>> Keep up to date with the latest news with The P&J newsletter
---
Support assistant Stuart Noble worked alongside the group of adults who have a range of learning disabilities such as autism.
Mr Noble said: "We do arts and crafts sessions regularly and I help out at the museum.
"The project lends itself to the arts as there's a lot of imagery and we all really got into it.
"Everyone who made these items has a form of learning difficulty and they were really willing to give it a go."
The exhibition centres on the once prosperous whaling industry which attracted the work of generations of Peterhead fishermen during the 19th century.
Crews went out to sea in boats and shot harpoons into the whales, eventually killing the creatures. The large sea mammals were then chained to the sides of the vessels before being towed back to shore.
Barrels of blubber were then unloaded on to the pier and sold with some of the profits used to build many of the houses in the Buchan town.
The exhibition coincides with the launch of Live Life Aberdeenshire, a council initiative set up to breathe new life into sports and cultural services across the region.
Carla Angus, performance and events development coordinator for Live Life Aberdeenshire, said: "I don't think we've ever had anything in the gallery like this before.
"This is a way for us to open up the museum to the community with a completely different way of working.
"As part of the exhibition we'll also have acting, drama and interactive workshops."
School pupils and other visitors will be given the chance to help build an igloo exhibit with recycled milk bottles at the exhibition.
Arts and heritage services officer Jo Edwards said: "We've got six schools coming to make the igloo and we hope that in the end it will be big enough for at least one person.
"I'm planning to get pictures of it at each stage and can't wait for the public to take part."
The exhibition will launch on Friday and will be open until March 16. Admission is free.