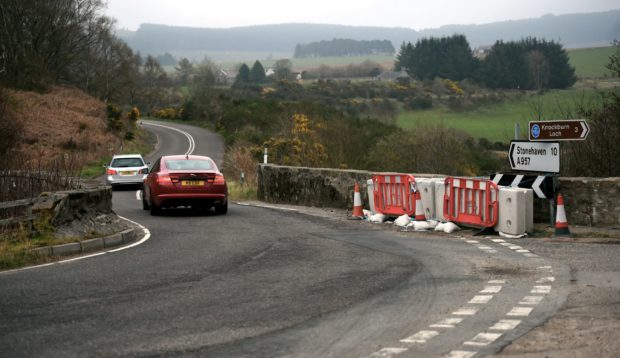 Motorists travelling between Stonehaven and Crathes will face a lengthy diversion over the summer months due to essential bridge repair works on the Slug Road.
Rolling closures will be in place all along the A957 road from July 1 to August 24 as engineers work on the Blairydrine, Cowton, Mowtie and Findlayston bridges.
The crossings will be shut over the eight-week period to allow engineers to carry out their work safely.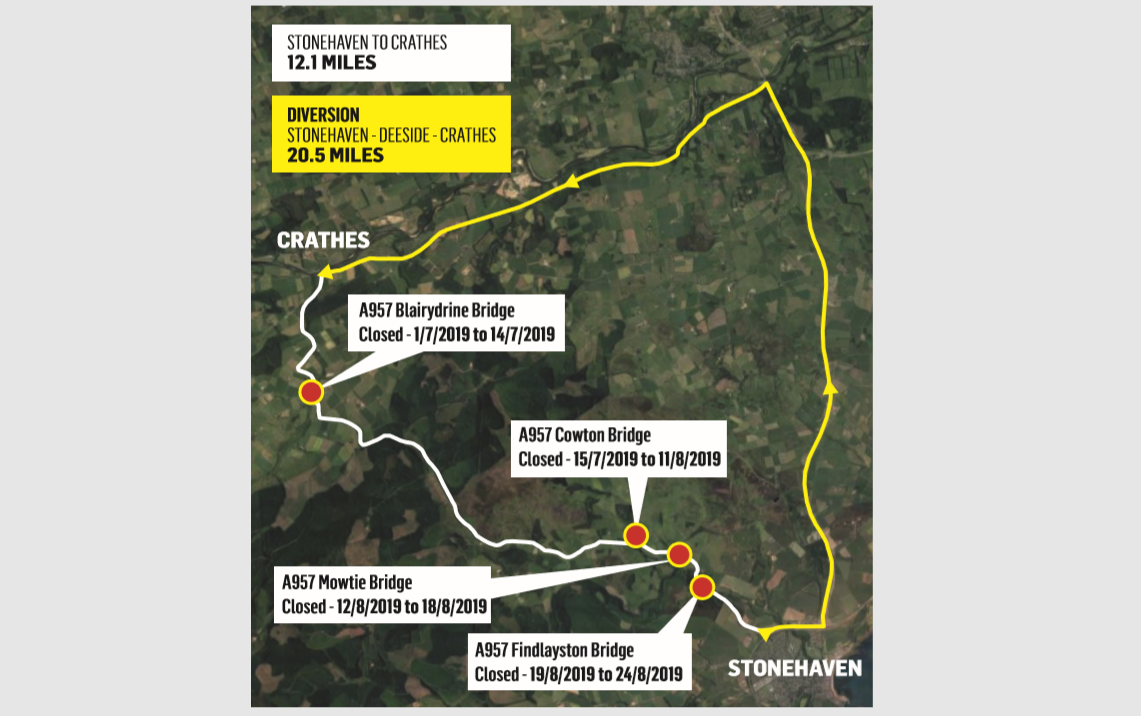 Once each bridge has been repaired, the workers will move on to the next.
During the works, a 20-mile diversion will be put in place via the new Aberdeen Western Peripheral Route (AWPR) and along the A93 Milltimber to Crathes road.
A spokesman for Aberdeenshire Council said the repairs were being carried out in the summer so that traditional techniques and materials can be used, due to the historical significance of the four bridges.
Stonehaven and Lower Deeside councillor Dennis Robertson said the closure would be a temporary problem for locals, but the safety improvements would be worth the disruption.
He said: "It's a piece of work that needs doing, and I think the programme that's going ahead is the right one because it will cause the least possible disruption for people.
"One of the biggest problems has been heavy vehicles using the road.
"These bridges just were not built to take the weight of some of our heavier modern traffic.
"Obviously with the AWPR, some of that traffic is being taken away from the Slug Road, but we now have the opportunity to strengthen these bridges because the last thing we want to do is to start imposing restrictions – and if this work was not done, then that would have to be the sort of thing that could happen."
He added: "It's going to be very inconvenient for a lot of the locals, but once it's done we'll have a road that's fit for purpose and should help to reduce the number of potholes in the area, which are a nightmare for people right now.
"Once this work has been done, the road will be a lot safer, and safety must always come before inconvenience."