A charity boss has made an "urgent" appeal to people in Aberdeen to consider fostering.
St Andrew's Children's Society, an adoption and fostering agency based in Aberdeen, is holding four fostering information evenings as part of this year's Foster Care Fortnight, which runs until May 26.
The sessions will raise awareness about fostering so that more children who are currently waiting to be fostered can potentially find a safe and loving home before the year is out.
According to the Scottish Government's Children's Social Work Statistics 2017-2018 published last month, a total of 4,243 children were fostered in 2008, which grew to 5058 in 2018 – an increase of 6%.
Stephen Small, director of the St Andrew's Children's Society, has raised concerns that the rise is not being matched by a similar increase in foster families.
He said: "Every day we receive calls from local authorities who are looking for loving and safe homes for vulnerable children and we can only help a handful of them.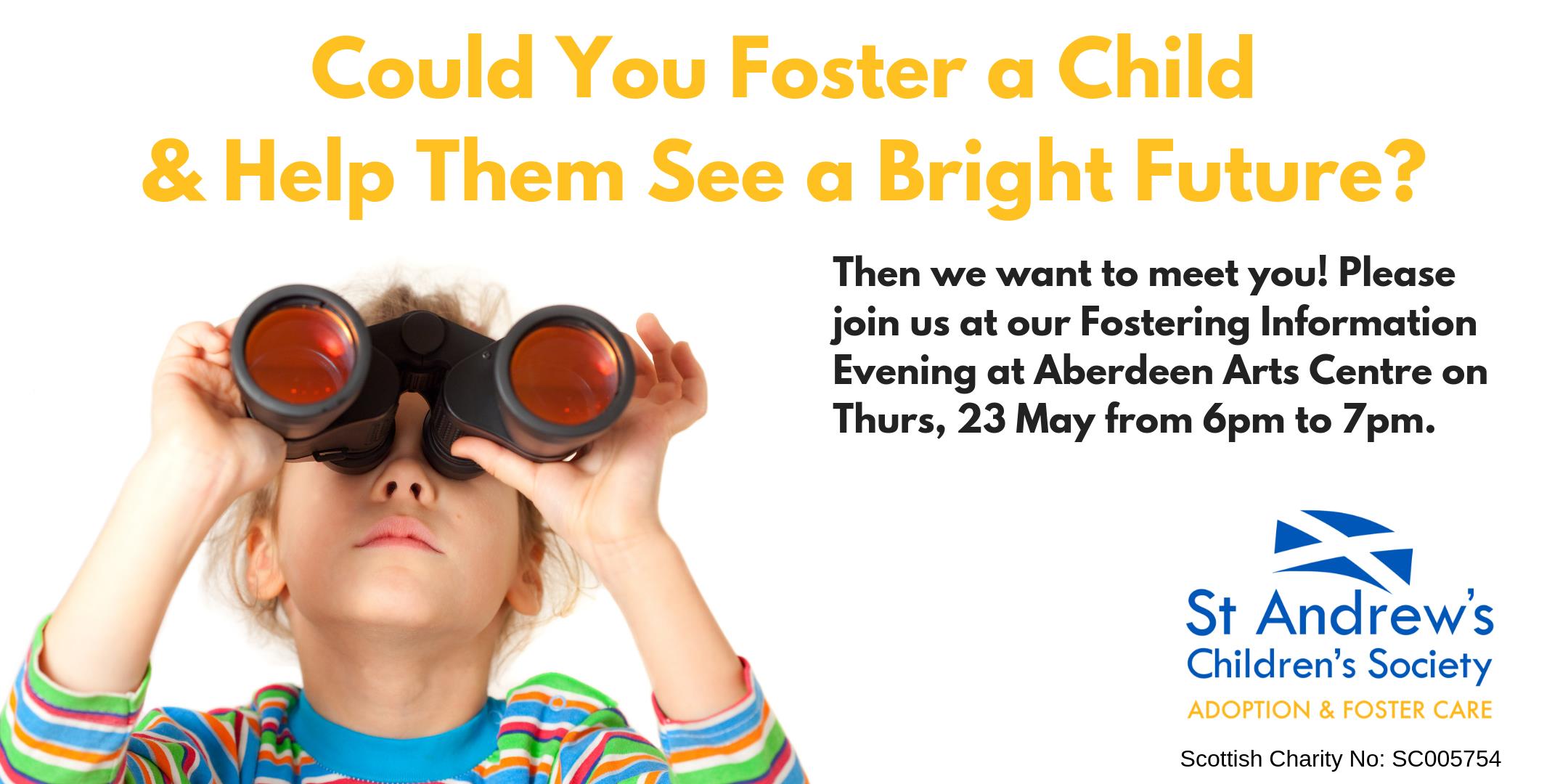 "Fostering can literally change the lives of the child that is being fostered as well as the foster carer.
"This is a real human life we're talking about and what we do next affects their entire future. It reinforces that we have a real gap between very vulnerable families and foster care families and makes me re-double our efforts."
Mr Small added that local authorities were usually able to provide places for children under the age of four or five, but it could be more difficult finding homes for older children, including teenagers – some of whom could be perceived as "challenging".
Foster parents receive just under £400 a week to care for a child under the age of five and about £450 a week caring for youngsters up to the age of 16.
Sue, a foster carer in Aberdeen, started fostering near to a decade ago.
She said: "We fostered two children who had come from quite challenging backgrounds.
"It is wonderful to see how they have grown in confidence since being fostered and are now doing things that they would never have dared to think they could do before.
"They've got bright futures ahead of them and we're very proud of them."
St Andrew's Children's Society will be holding a Fostering Information Evening at Aberdeen Arts Centre on May 23. They will also be at Grampian Gay Pride on May 25.