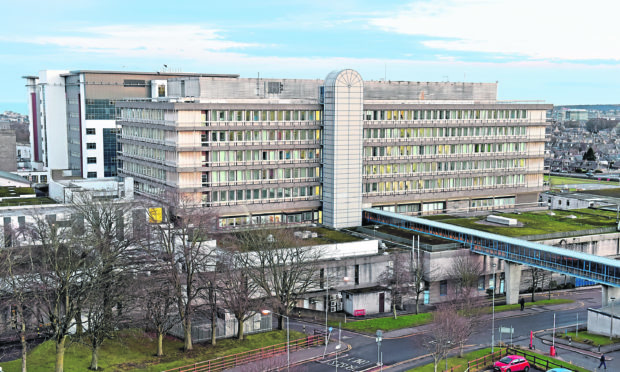 New steps are to be taken at Foresterhill Health Campus to protect vulnerable patients during building work.
NHS Grampian has warned the construction of The Baird Family Hospital and The Anchor Centre in Aberdeen could raise the risk of infection.
Building began earlier this year, with the £163.7million project expected to be completed in 2021.
The health board has concerns dust and micro organisms created by the work could affect patients undergoing treatments which suppress the immune system, such as chemotherapy.
Extra cleaning measures and enforced window closures could be brought in to help stop dust spreading.
Sticky mats in doorways at the entrances of some buildings could also be used to collect dust.
NHS Grampian director of facilities Paul Allen said: "Most of us can be exposed to this without any ill effect.
"However for some of our patients, undergoing specific treatments which result in their immune systems being severely suppressed, exposure to these micro-organisms may cause infection.
"As a result, patients, visitors and staff may be aware of measures such as window closures, enhanced cleaning and the use of sticky mats in some doorways.
"This is all part of dealing with the risks large building projects like this can pose."
The Baird Hospital will house all maternity, neonatal, reproductive medicine, and breast and gynaecology services.
Meanwhile The Anchor Centre will bring all haematology, oncology and radiotherapy services under one roof.
Health bosses have revealed Foresterhill Road – which has been closed at its junction with Westburn Road since March – will reopen in "a matter of days".