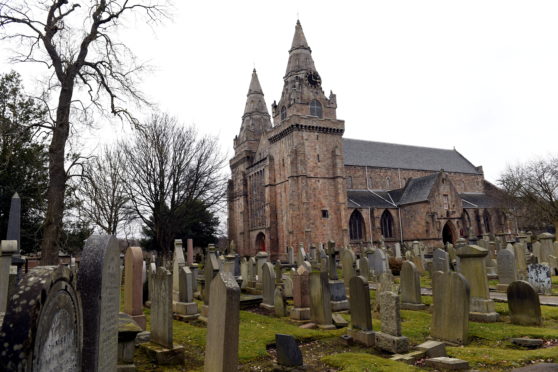 Aberdeen's St Machar's Cathedral will offer enthusiastic historians the chance to become tour guides to help cope with an increasing number of visitors.
The historic kirk is seeking to boost its ranks of volunteers, with additional guides required to keep up with the spiralling number of people flocking to the ancient building.
St Machar's already welcomes more than 27,000 visitors each year to explore its rich history, including pre-medieval Celtic carvings associated with the first place of worship on the site.
Guides say they have faced mounting strain in recent years as the number of international visitors choosing to spend time in Scotland increases, with a 10% surge last year strengthening the need for reinforcements.
Volunteer coordinator at St Machar's, Shona Mutch, encouraged people to attend a training session for new guides at 7pm on Tuesday.
She said: "We rely on a small team of fantastic volunteers, but need more if we want to attract more visitors. That's why we're so delighted to be offering training for new volunteers.
"No previous experience or knowledge is required – just come along willing to pick up some new skills and meet new people in a spectacular setting."