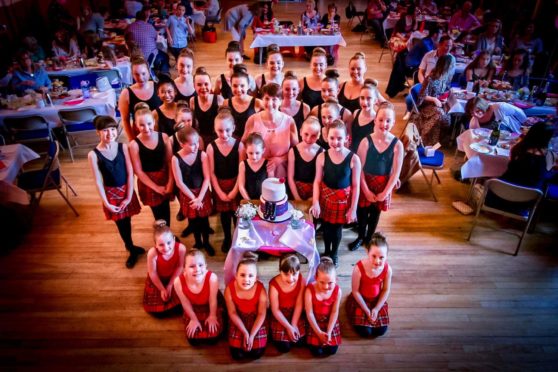 A veteran Mearns dance teacher has been pirouetted her way onto the Queen's Honours list.
Eileen Lindsay has been teaching budding young dancers for more than 50 years at her school in Laurencekirk and elsewhere.
The 69-year-old has been made an OBE for services to dance and the community in the north-east.
Queen's Birthday Honours: Here are the 16 people from the north-east and Moray on the list
Yesterday she said she was in disbelief when she received a letter notifying her of the honour about three weeks ago.
She said: "I was very surprised, I didn't expect it at all. I don't know who nominated me for it but someone must have.
"I presume I have been recognised because I put on a show every year and the money always goes to charity. I also do regular displays in old people's homes.
"It's been really hard not telling anyone because I have got family that I would like to have told.
"I am sure they will be very surprised, it's a great honour."
Mrs Lindsay estimates the number of pupils she has taught has hit the high hundreds.
She teaches a range of styles, including Highland and ballet, and believes the appetite to learn among youngsters in the area is as strong as ever.
"They seem to be staying a lot longer than they used to," she said.
"Obviously there's lots of other styles out there now, like hip hop, which have become popular."
Mrs Lindsay learned to dance at a school in Auchenblae before she started her Lindsay School of Dance.
But, despite her years in class, she has said she has no plans to hang up her tap shoes.
She said: "When I start looking at my watch and wondering if the class is nearly done, that's when I know I'm ready to retire."