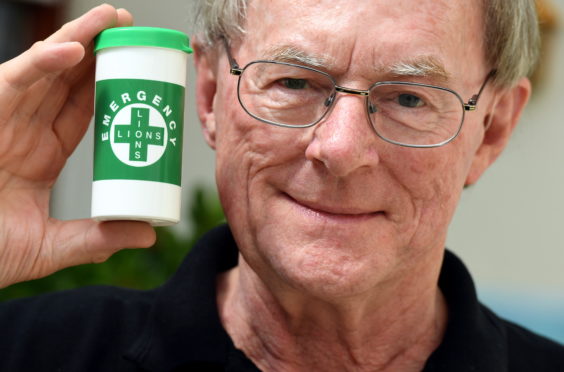 A north-east group is encouraging vulnerable people to leave a potentially-lifesaving message in a bottle and pop it in the fridge.
Fyvie, Rothie and Monquhitter Community Council is offering people Message in a Bottle kits – small bottles with forms inside them which can be filled out with personal and medical information.
These are then stored in the fridge with stickers on the door and in other locations.
Paramedics, police, firefighters and social services know to look in the fridge when they see the Message in a Bottle stickers.
It is hoped that the scheme, started by Lions Club, will help save lives by providing quick access to people's details meaning they can get appropriate care faster.
Now, the community council has joined the club and is offering the free bottles to locals.
Chairman Gordon Duncan said: "A couple of months ago one of our members said she wanted to talk about the Message in a Bottle scheme.
"As someone who is ex-sea-going, I thought it was a message that you popped into a bottle in the hope of getting someone to write back to you but it wasn't.
"Basically you get a small plastic bottle and inside there's a form you fill out with the names and contact information for your next of kin, allergies, medication, doctors information and more.
"The you leave it in your fridge with a sticker on the door so if anything happens they can find out everything and administer the right lifesaving treatment without having the fuss of trying to find things out themselves."
People with conditions such as diabetes, allergies, disabilities or life-threatening illnesses as well as those who live alone are just some of the people who may benefit.
The community council secured a funding grant from the Gordonstown Wind Farm and have used a small sum of the money to support the Aberdeen Lion Club and get some of the bottles.
Mr Duncan said: "I picked them up from Aberdeen and we've now got some in Cuminestown, some in Co-op in Fyvie and we're going to organise somewhere in Rothie for them too.
"My wife is a home carer and she's been helping spread the message and it would be great to see this take off."
Anyone interested in one of the kits should contact the community council via Facebook.